Cookie Policy
PayGamble.com (the "Site") uses cookies. A cookie is a small file of letters and numbers we store on your computer. These cookies allow us to distinguish you from other users of our website, which helps us provide you with a good experience when you browse our website and also allows us to improve our site.
This is How You Can Manage Cookies
You can control the use of cookies using your browser settings. You should find more information in the Help section of your browser. Some browsers provide a helpful guide to using cookies:
Alternatively, you can visit AllAboutCookies.org for more information on cookies and instructions on managing them. Google Analytics also offers its options for blocking the use of cookies: Google Analytics Opt-out Browser Add-on Download Page. Note: For some mobile devices, you should read the device's manual before you can effectively manage cookies.
How We Use Cookies
The website uses cookies and other technologies to store non-personalized statistics about its users. This information includes the time spent reading a particular page and which ad banner users click on the most. Such technologies help us improve our site, marketing activities, and your experience. Most web browsers accept cookies by default. You can change your browser settings to delete or reject cookies. Disabling or rejecting cookies may affect some of the features or services of our website. By using our site or accessing our site, you consent to the site's use of cookies.
Cookies are text-only information that the site transfers to your hard drive or other devices connected to the Internet for accounting purposes.
Classification of Cookies
Strictly Necessary Cookies: These cookies are necessary for you to navigate our website and use its features, such as the secure areas of our website. Attention! Blocking these cookies may prevent registration/authentication on the site, and some content/functionality may no longer be available.
Performance Cookies: These cookies collect information about how customers use our website (for example, which pages customers visit most often and whether they receive error messages from the website). These cookies do not store any information that could identify the visitor. All information collected by these cookies is aggregated, so it is anonymous.
Functionality Cookies: These cookies allow the website to remember your previous choices, such as your username, language, or location and can provide improved and more personalized features. These cookies may also store information about changes you make to text size, font, or other customizable parts of the website. They can also be used to provide the services you request, such as watching videos or commenting on a blog. The information collected by these cookies can be made anonymous.
Targeting/Advertising Cookies: These cookies record your visit, the pages you have visited, the games you have played, the financial transactions you have made, and your general behaviour on the site. These cookies deliver adverts more relevant to you and your interests. They are also used to limit the number of times you see an advertisement and help measure the effectiveness of the advertising campaign. We will use this information to make our site and the advertising displayed or received by you more relevant to your interests. We may also share this information with third parties to assist us in analytics.
Cookie Behavior
Session Cookies: Session cookies are created temporarily when users visit the site. The session cookie is deleted when a user leaves the site or closes the browser.
Persistent cookies: The persistent cookie file remains on the user's device and is reactivated when the user visits the site that created that cookie. These cookies are deleted after a certain period (specified in the file) or can be deleted manually.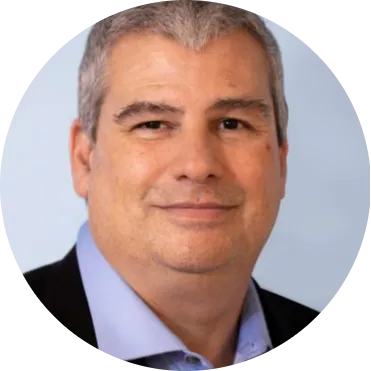 FINANCIAL AUTHOR
Kevin Flynn
Kevin Flynn is a lean start-up business consultant, PowerMBA, and Senior Financial Markets Editor at Investors Prism. He lives in Leominster, Massachusetts, with his wife…
More info on Kevin Flynn