Best Neteller Casinos 2023
Every industry has brand names that stand above the rest, and – in online casino gambling – Neteller is the name that sits at the top of the list.
Long regarded as the premium e-wallet, internationally accepted and valid for online gamblers, the Neteller logo at the cashier's window instills confidence in all banking transactions, making casino deposits and withdrawals safe and secure.
Neteller is considered one of the best casino payment methods in the gaming industry, standing as one of the first choices for online gamblers. There are over 1,000 casinos that accept Neteller as a form of payment.
Best Neteller Casino Sites 🎲
What is a Neteller Casino?
Internationally well-regarded and widely considered some of the best places on the planet for online gambling, Neteller casinos offer a high-roller experience to everyone, regardless of the level you play and the amount you deposit. In the EU and UK, Neteller casinos are by far the most popular.
You know you've made it when everyone in your industry uses you as a benchmark, and Neteller is definitely it. Other e-wallet apps compare themselves to Neteller because they lead the way, not just in online casino gambling, but generally.
Casino Operations: Deposits and Withdrawals
Neteller has been around for years and has established a reputation for being one of the most reliable and secure casino deposit methods and casino withdrawal methods in iGaming. Others are still aspiring to that. Neteller casinos check off all the boxes. The user experience is seamless.
Deposits and withdrawals are secure and happen quickly. It's rare to find an online casino that doesn't accept Neteller as a payment option. They're not huge in the US just yet, but they are considered the gold standard anywhere else in the world, including Mexico, Sweden, and Hungary.
Neteller Banking
Neteller offers its users the ability to transfer funds using 26 different types of major currencies. These can be loaded into the account from a bank, credit/debit card, or instant wire transfer, among many other options. Depending on the country, these deposit methods are processed almost immediately, typically within 15 minutes.
This means that the money saved on Neteller can be used to repay a friend for a cup of coffee, for quick merchant transactions, or for buying items from stores that accept MasterCard (if you use the Neteller prepaid MasterCard).
Because of the simplicity and speed of the transactions, Neteller is well-known in a lot of industries. Professional and individual users love Neteller; its secure access to funds for gambling and casino games, P2P payments, and investment in cryptocurrency and foreign exchange makes it a very appealing option.
Is Neteller Safe?
Netteler is one of the safest casino payment methods you can use.
As a British firm, Neteller is regulated by the Financial Conduct Authority (FCA), and each state where it operates has its own version of the authority (e.g. the SEC in the US). This means they have to adhere to very high standards.
Moreover, the PaySafe Group is included in the FTSE 250 index of the London Stock Exchange, and their turnover in 2016 was 1 billion dollars.
This implies that, by law, they are obliged to keep all their customers' money in a trust account for their use whenever needed. In addition, with Neteller's modern encryption and other security features (like SSL encryption and Two Factor Authentication), casino players can be absolutely certain they are in good hands.
Pros and Cons of Neteller Casinos
Online gambling is an international pastime, so players need payment options that cross international lines. Neteller is one of those. That, along with the name recognition from being in space for many years, makes them a top option for players who like to travel. Here are some of the pros and cons of using Neteller for online gambling:
Neteller is the most popular casino payment option in the EU and UK

Deposits are instant, and payouts show up in your Neteller account within a few minutes

Neteller can be connected to debit or credit cards, along with your bank account

Bank-level encryption and advanced log-in features are just a small part of this
Online gamblers in the United States are limited when it comes to using Neteller

Moving money back and forth between Neteller and your bank account may cost you a fee
How to Make a Casino Deposit With Neteller
Simplicity is a good way to describe how Neteller's deposit and withdrawal process works. It's an e-wallet so funds can be stored in various fiat currencies, including some that are unavailable with other e-wallets. You can also use it to pay with cryptocurrency if the casino accepts it. Here's how to make a deposit:
Find the cashier's window or banking area.
Select "Neteller" as your deposit method of choice.
Enter the amount of your deposit and click "Submit".
Wait for confirmation.
Start playing your favorite online casino games.
Yes, it is as easy as it sounds. Neteller is a "no questions asked" payment option, so players don't need to jump through any extra hoops to use it. You can use your Neteller account balance to fund the deposit or have it come from your backup source, a credit card or bank account. That gives players more bandwidth to keep playing.
Neteller Casinos Deposit Fee
Casinos do not charge a fee for deposits. Neteller charges fees to move money from a credit card or bank account. The fee is typically 2.5%, so be aware of that when making your casino deposits. You'll have to gamble with a little less, but it's a small price to pay for the peace of mind of doing business with an established payment processor.
How to Make a Casino Withdrawal With Neteller
The withdrawal process is just as easy as the deposit process. Summarized, you go back to the cashier's window and repeat the same steps you went through to low casino deposit money into your casino account. Your winnings will be moved to your Neteller account, where you can choose to leave them or move them to your bank account. Here's how to get a payout:
Confirm your winnings.
Go to the cashier's window.
Select "Neteller" as your withdrawal/payout option.
Click "Submit" and wait for confirmation.
That's it. The money should appear in your Neteller account within a few minutes unless the casino has a "holding period" to verify your winnings. This is a common practice for larger payouts, so be prepared. The casino isn't looking to withhold anything from you.
They want to ensure your payout amount is accurate before sending the money.
Neteller Payout Fees
Like deposits, the casino won't charge you for a payout, but Neteller will charge you if you want to move that money from your Neteller account into a bank account. That's standard procedure for most e-wallets, but you can shop around for lower fees if you choose. Neteller, like PayPal, charges roughly 2.5% for most money transfers.
Neteller Online Casinos Withdrawal Time
Withdrawing with an e-wallet is much faster than transferring to a bank account by ACH. That's why they're so popular in online gambling. Neteller casinos can process very quick withdrawals within a few minutes, provided they don't have a policy requiring a holding period. Moving the money from Neteller to a bank account could take several days.
How to Setup a Neteller Account
Setting up a Neteller account is easy and free to all. You will need to provide some personal information, but the site is heavily encrypted, and that information will be secure. You can also choose to add multiple funding sources, including bank accounts, credit cards, and other e-wallet applications or payment processors. Here's how to set up the basics:
Visit Neteller.com website.
Click the "Join for Free" button in the top right corner.
Enter your name, country of residence, and preferred currency.
Complete registration with postal address, date of birth, and mobile number.
Secure your account with a six-digit verification code sent by text or email.
Add a payment method and deposit funds.
Other payment methods can be set up in fewer steps, but few of them are more secure or have more options than Neteller. Except for maybe PayPal, none of them is accepted in more locations. Outside the United States, no one even comes close, and they're gaining ground there, also. Neteller is here to stay and dominate the online casino space.
Why Choose Neteller Online Casinos?
Online gamblers choose Neteller for name recognition and an expanded selection of no-deposit casinos. They're also one of the more secure payment options, with years of experience and bank-level encryption. Neteller is fast and reliable for deposits and payouts. They won't slow you down if you cross a border. There's a lot to like about this e-wallet.
Neteller Casinos Questions
Sometimes the best answer to any question is to point at the track record of success. That's what Neteller offers, but you may still have a question or two about them. We've tried to answer those below to the best of our ability:
Yes. Neteller is one of the most popular online casino payment options in the world.
Yes. If Neteller is accepted at your favourite online casino, use it. Deposits and withdrawals are fast and secure and the Neteller brand is well-known around the world.
Yes, you can. Some of the most popular Neteller casinos offer slots. Among the popular Neteller slot titles, we have Book of Dead, Starburst, Gonzo's Quest, Money Train 2 and Reactoonz.
Yes, Neteller can block gambling sites if they are illegal or without a valid gambling license. Usually, the "block" means an end of their partnership with the casino platform.
No, not every casino accepts Neteller. There are still a few casinos that don't accept it. You can find some of the best Neteller casinos at the beginning of this page.
Most of the online casinos accept Neteller nowadays. One of the main reasons behind this is the low fees Neteller is applying to online transactions on the casino operator websites.
The best real-money Neteller casino is the one you feel most comfortable in. We've published a list of the above. Scroll up to view them and pick one that you want to try.
Neteller is licensed in the United Kingdom. Neteller is owned and operated by British global payments company Paysafe Group, alongside former competitor Skrill and prepaid payment method Paysafecard.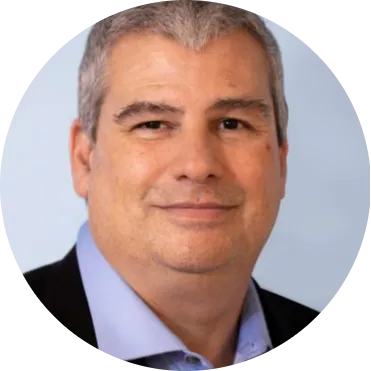 FINANCIAL AUTHOR
Kevin Flynn
Kevin Flynn is a lean start-up business consultant, PowerMBA, and Senior Financial Markets Editor at Investors Prism. He lives in Leominster, Massachusetts, with his wife…
More info on Kevin Flynn