Online Gambling in the UK Using Cards
Whether you are gambling via an app or a desktop site, paying for games with a card is highly convenient for British gamers. However, is paying and withdrawing via card the right choice for you?
To deposit or withdraw money at an online casino or sports betting site, you can use debit cards and prepaid cards. The British law on credit cards and gambling payments has changed over the years, and we'll cover this in more detail below.
Keep reading for the complete lowdown on how you can use cards to pay and withdraw at gambling sites across the UK.
What Is a Debit Card?
A debit card connects to a current bank account, which means you only ever spend money you have physically available.
Gambling transactions made with a debit card will pay out of your bank account, as long as you have sufficient funds. Withdrawals will also go straight to your bank. You cannot use a savings account to connect with gambling products.
Debit Card vs Credit Card: What's the Difference?
A debit card links to your current account and uses available funds. A credit card uses the money you borrow from a lender, such as a bank, which you pay back later.
For many people, debit cards offer greater accessibility and security as they have complete control of their funds.
How to Set up a Debit Card Account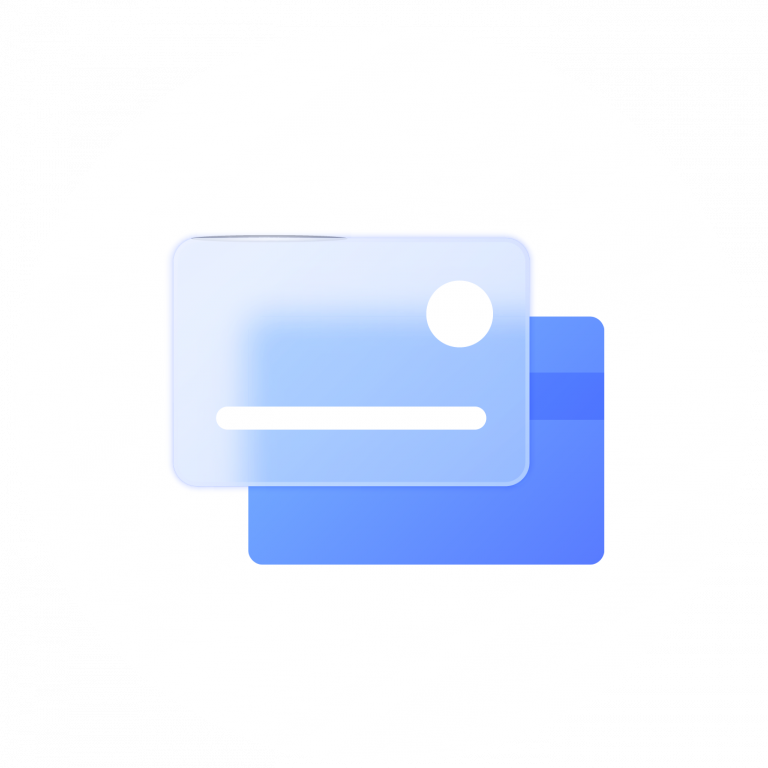 Setting up a debit card is as simple as contacting a bank and completing an application. You'll usually need to set up a current account alongside it.
You may need to provide details such as your full name and home address details over the past three to five years, and you'll need to submit a credit check.
This means a bank will consult your payment and debt history before you can set up an account. If you pass your check, you will receive a physical card and will likely have access to online banking.
To get started, either approach your current bank for support or apply with a leading high street provider such as Lloyds or Barclays.
How Debit Card Online Gambling Works in UK
Making a debit card payment at a casino or sportsbook takes a couple of minutes to process. If it's your first time registering a debit card, you will need to supply the full details visible on the card.
Your bank may ask you to complete a security check before your deposit can be processed. This may include, for example, a password confirmation via your chosen web browser.
Your bank services will agree to or refuse the transaction. If approved, debit card payments leave your online account almost instantly.
The next time you pay into a casino, you may only need to provide the short security code from the back of your card, the CV2. Reputable casinos never store this sensitive information.
Debit Cards Accepted at UK Online Casinos
Typically, the most commonly accepted debit cards at casinos and sportsbooks are those with the MasterCard and Visa logo.
You'll also find casinos that accept Visa Electron, Solo and Switch debit cards. Remember, MasterCard and Visa supply credit cards, too – it's easy to get confused!
Debit Cards Safety & Security
Most UK debit cards arrive with fraud protection to ensure any payments you make into casinos are those you authorise. This is why you may sometimes have to confirm a bank password before depositing.
Card providers such as Visa and MasterCard, for example, have fraud prevention measures in place to block payments that appear suspicious. However, much of this prevention lies with your bank at the debit level.
For example, HSBC, Santander, and Halifax all have protections in place to block suspicious transactions.
Reputable casinos in the UK will also use secure payment processors, SSL, and secure protocols to ensure your debit card data is safe. Look for labels in the payment section of your casino's home page for extra confidence.
For example, many casinos and betting sites use certification partners such as Thawte to protect transactions.
How to Deposit With a Debit Card
Here's how to fund your online fun with a debit card for the first time.
Log into your chosen casino account and head to your account settings and banking options.
Select 'deposit', then choose 'debit card' from the list of options.
Enter your card details as they appear on the card. You'll need to include the long number across the front, your expiration date, name, and CV2 from the reverse side.
Select or enter how much you'd like to pay, then click 'pay' to process.
Verify the payment with your bank online if necessary.
How to Withdraw From a Casino Using Debit Cards
Withdrawing money on the back of a win, for example, is even easier. Here's what to do.
Head to your account management and 'funds' section from your casino of choice.
Select 'withdraw' and enter how much money you'd like to take away.
Select your debit card on file and enter your CV2 if requested.
You may not always need to pass security checks to withdraw funds to a debit card. You can simply wait for the funds to arrive within the timescales set by the casino.
Debit Card Transaction Fees
It is rare for casinos to implement transaction fees when paying with debit cards. However, you should always check the fine print of your casino's terms and conditions before depositing. Some casinos, for example, may charge a token £2 or £3 fee for every withdrawal.
Debit Cards and Sports Betting
Most reputable sports betting sites will accept debit cards for payments and withdrawals. William Hill, Coral, and Ladbrokes are just a few examples of sites that accept such cards.
You'll only ever pay from available funds

You will not usually be charged transaction fees

Debit cards are well-protected by banks and reputable casinos

It takes just a few minutes to deposit
It can take three to five working days to receive withdrawals

You'll always need funds available to pay
What Is a Credit Card?
A credit card lets you spend money that you borrow from a lender on demand. Any payments you make via credit card are subject to a limit set by your bank or issuer, and you'll agree to pay back your debt at certain times each month.
How to Set up a Credit Card Account
To set up a credit card account, you'll need to find a reputable issuer or bank. You'll need to supply ID details such as your name, address and other details the provider can use to make a decision about whether to extend credit to you.
As with debit cards, all new credit card customers need to agree to – and pass – credit checks.
If a credit card issuer is confident from the payment history that you can adhere to their repayment schedules, you'll receive your new card in a matter of days. You'll also typically be able to go online for help.
You can set up credit cards and debit cards in person at a branch with your chosen bank.
How Credit Card Online Gambling Works in the UK
Can I use my credit card for gambling online? As of April 14th, 2020, the UK Gambling Commission banned the use of credit cards in online casinos and gambling businesses.
This new measure arose to help reduce problem gambling and prevent people from falling into serious debt. Therefore, you can no longer use credit cards to pay for casino deposits online or make withdrawals.
However, not all gambling payments are banned via credit cards. For example, the UKGC still allows credit cards to pay for lottery tickets and scratch cards in shops and supermarkets.
Kinds of Credit Cards Accepted at UK Online Casinos
No credit cards are accepted in UK online casinos right now. Why not use a debit card instead, or load up a prepaid card instead?
Can I Use a Credit Card for Sports Betting?
For casinos based in the UK, you cannot use a credit card for sports betting. This applies to online bookmakers and high street betting shops, as well as those based on the track.
What Is a Prepaid Card?
A prepaid card lets you 'top up' funds for one-off payments. You can usually fund these cards online or through a telephone helpline.
Can You Use a Prepaid Card for Online Gambling in the UK?
Yes. In many cases, you can use prepaid cards to gamble. However, not all providers offer gambling support.
What Prepaid Cards Work for Online Gambling in the UK?
Prepaid cards known to work on gambling sites include Paysafecard, Visa, and MasterCard.
How to Use a Prepaid Card to Gamble Online
Using a prepaid card to gamble online will require different steps depending on your chosen method. For example, Paysafecard uses a 16-digit code system. You can also enter prepaid voucher codes online.
When depositing with a prepaid card, you may receive a request for your voucher code and/or a PIN. Enter these details after selecting 'prepaid card' as your deposit method, and your account will reflect the new total.
Prepaid Card Casino Bonus
Sometimes, you may receive a small bonus if you make a deposit with a prepaid card. Look closely at the range of bonuses available for new players, for example, when you first sign up.
Take note of a bonus code, head to the deposit menu and enter the phrase when you make your deposit. There's no guarantee you will receive bonuses this way from site to site, but it's a nice bonus if you can get it.
How to Register a Prepaid Card Online
The way you register a prepaid card online will vary from provider to provider. To register with the issuer, you'll typically head to their main website, register an account and apply your voucher code.
You can then top up your prepaid card with a debit card and then pay at a casino or odds site of your choice.
Prepaid Card Casino Withdraw
You may sometimes have withdrawal rights with prepaid cards, but this is rare. Check the terms and conditions of any prepaid services or tools before you make any queries at your chosen casino.
Online Casinos that Accept Gift Card
Sometimes, casinos may allow you to fund your slots and bingo with Visa gift cards or similar cards. There's no guarantee, however, so always check what is accepted at your chosen game or bets site before proceeding.
You can't use Discover cards for gambling in the UK as they are US-based credit cards. You'll need a UK-issued debit card.
Girocard should work worldwide, but there's no guarantee you can use it at your casino of choice. Don't take a chance; check the terms and conditions before you deposit.
If you gamble at a reputable website with secure payment processing that the UK Gambling Commission regulates, it is completely safe for you to gamble with a debit card online.
You can gamble with a Visa card as long as it's a UK-issued debit card. Check with your issuer and bank before proceeding.
Like Visa, MasterCard permits online gambling, but only if you use a debit card linked to a UK bank. Even then, you should check with your bank or issuer before you try.
No. You won't typically need to attach your bank account details to a prepaid card. They give you extra privacy when making payments and gambling online.
You can apply for a reloadable or prepaid card in the UK by signing up directly with Visa, MasterCard, Paysafecard or another provider. Simply head to the home screen of the brand you'd like to bank with and supply your information to register.
This depends on the prepaid card carrier you choose. Debit payments into Paysafecard, for example, are usually instantaneous.
Yes, prepaid cards can expire. You should always check the expiration date on the front of your card to ensure you replace your card beforehand.
No. Changes to UK gambling laws from the UK Gambling Commission in April 2020 banned the use of credit cards for gambling online and offline. You'll need to use a debit card or a prepaid card at any casino based in the UK.
You'll need to speak directly with your card issuer to set restrictions on your card or prevent payments. For example, you can download banking apps and speak to advisors to set self-imposed limits.
You can turn on the gambling control on your debit card by using your bank's app or online banking service. For example, NatWest allows you to control gambling payments via their app, so you can curb how much you spend.
You can apply gambling controls to most debit cards, but this may vary from bank to bank. Always check with your issuer or bank for details through their app or by calling customer care.
That all depends on what you'd like to use a prepaid card for. Many people using gambling sites prefer Paysafecard as it's considered the safest, quickest way to pay with funds you have complete control over.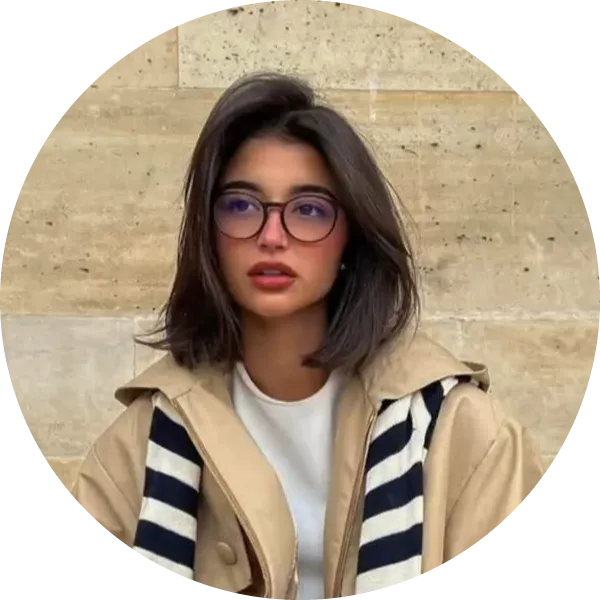 FINANCIAL AUTHOR
Emma Summer
Emma Summer is a passionate PayGamble author, highly interested in iGaming, Finance & Business industries. Throughout her career, Emma's delivered some of the highest ranking,…
More info on Emma Summer