Responsible Gambling
We understand the risks of online gambling and how problems can arise due to our industry, so we have produced this comprehensive guide. You'll find lots of helpful information on how you can play responsibly and safely. We are with you all the way, and you can contact us at any time, and we will get back to you within 24 hours.
Definition of Gambling Addiction
Gambling addiction is defined as a type of impulse-control disorder. Where a person has little or zero control over their urges to gamble, these urges continue even though the person is fully aware that gambling is harmful to themselves and their loved ones.
They continue even when the person knows the odds are against them winning. This need to gamble then escalates, and the person will find themselves gambling with larger amounts of money, using riskier bets and gambling more than ever before.
Underage Gambling
Before online gambling arrived, it was easy for operators to spot an underage gambler in a bookies shop or land-based casino. It can be difficult to verify whether an underage player uses an adult's credit card and ID for gambling online.
Many Under 18's often have their smartphone or tablet, which parents or guardians don't monitor, which they then use to access online casinos.
Fraudulent and Criminal Behaviour
The proceeds of gambling can be used to fund criminal activities. Whilst deposits into an online casino can be from the proceeds of crime and fraud, criminals use the casino for money laundering purposes. Whilst criminals who try to intercept and hack players' payments will steal data to use elsewhere.
This is why it's super important to play at a reputable online casino and only use trustworthy and reliable payment methods.
PayGamble Suggestions
We have produced a list of our top tips for playing online casino games responsibly. These suggestions will help keep you safe and be more mindful of your actions. While many of these measures might seem common sense, they are still worth putting into practice to increase control over your gambling.
Before playing at any online casino, it's also good to familiarise yourself with its responsible gambling tools and overall stance on RG.
Don't Gamble and Drink
It might be tempting to drink alcohol while playing online casino games, but it's not a good idea. Alcohol and drugs impair our judgement and decision-making abilities.
And whilst under the influence, it's really easy to lose control and be impulsive; before you know it, you have lost everything. It's also very easy to lose time, and that 30-minute session might turn into a 3-hour session without you realising it.
Don't Gamble to Escape Problems
It's never a good idea to use gambling as escapism. It's always better to play when you are in a good mood and use online casinos as a form of entertainment and in moderation. A healthier way to deal with life's problems is to spend time with loved ones, exercise, take time for your hobbies or tell someone what's on your mind.
Don't Chase Your Losses
Losing money whilst gambling is a given factor, and it's important never to chase those losses. Betting larger amounts for longer periods will rarely return your original stakes. If you chase these losses, you will likely end up more out of pocket than ever before, which creates a snowball effect of negative emotions and desperation.
Set yourself a budget before you begin any session, and quit when you've reached the limit.
Instant Help Tools
Reputable online casinos offer a range of self-help tools for all players at any time. These can be found at the bottom of most pages of your chosen site or under the responsible gambling section. These tools are completely controlled by you, allowing you to set limits before things get too out of control. Here are the most popular gambling self-help tools:
Self-exclusion
You can apply a self-exclusion to your account and decide how long you would like this to be closed. Once the period is up, customer support could contact you to check how you are feeling, or your account may open automatically.
It's also possible to permanently exclude yourself from one or all online casinos. This is done by specialised government organisations who can ban you for up to 5 years or permanently if you choose.
Cool-off Period
These are for when you need a short time-out from online gambling. You can set a cool-off period on your account to prevent you from placing wagers for 24 hours. Once these limits are in place, it's worth noting that customer support cannot remove them; the same applies to self-exclusions.
These cooling-off periods give you time to reflect and gamble more responsibly.
Block Your Cards
Many major banks now offer a service whereby customers can limit their credit and debit cards on online casinos. This then blocks payments to and from online gambling platforms, including apps. Some financial institutions also offer their customers the ability to set a cooling-off period on their gambling transactions.
This is a great idea and gives you the power to control your spending and time online.
Problem Gambling Helplines
If you have a problem with gambling, it's really important to know that you aren't alone. Many people manage the issue themselves, but there are excellent support networks and charities that can offer expert care. And often, contacting these organisations will be the first step for many gamblers on their road to recovering from addiction.
We have grouped the main gambling institutions based in various countries to reach out to them if you need to quickly.
UK Helpline
Canada Helpline
USA Helpline
India Helpline
South Africa Helpline
International Helpline
We are in This Together
Here at PayGamble, we understand the darker side of gambling, and we all, at some point, have been touched by cases of players who develop problems. It's important to us to keep you safe and on the right track regarding online gambling.
But should you ever feel your habits are getting out of control, we want you to know that you aren't alone. We are with you through your journey to recovery.
Setting a budget and a time limit for your sessions are the foundations for responsible gambling. You should only ever play with money that you can afford to lose and of course, only gamble for entertainment purposes. Stopping play when you are no longer having fun is a good step to take. Along with following our tips and advice to ensure you remain in control.
Sometimes deep down we know the answer to this question within ourselves. Whether this is due to a personality disorder, illness, stress, or substance abuse. The first step is to admit that you have a problem and remove all access to gambling, as well as speak to someone you trust or reach out to one of the help organisations in this guide.
It's important because you need to remain safe and in control when you are gambling. It is all too easy for some players to go into a downward spiral and develop problem gambling issues or addiction. It's important to be aware of the foundations of responsible gambling and how play can get out of control and what to do if you feel this way.
Admitting that you have a problem is the first and perhaps most difficult step to take. Seeking out advice online can be helpful as well as removing all temptation to gamble. Whether this is uninstalling apps, blocking your bank cards or installing anti-gambling software on your devices. Keeping busy is another useful tactic and spending time doing other things that you enjoy.
Gambling responsibly means that you play online within a set of boundaries which you should respect at all times. Being aware of your circumstances, your budget, your limits and your feelings. It also relates to understanding the risks of gambling and knowing when to log out and call it a day.
All reputable licensed online casinos follow very strict regulatory policies when it comes to responsible gambling. They are regularly audited by the licensing authorities to ensure that they adhere to these rules. Many licensing bodies also regulate gambling advertising, to ensure it doesn't target vulnerable people or encourage gambling. If a casino goes against these rules then yes, they should be made accountable.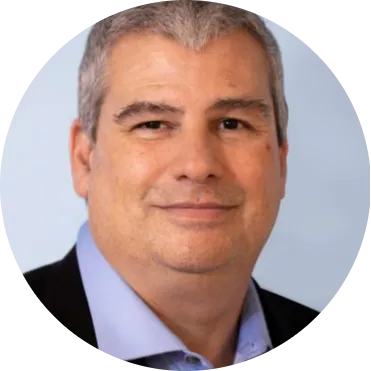 FINANCIAL AUTHOR
Kevin Flynn
Kevin Flynn is a lean start-up business consultant, PowerMBA, and Senior Financial Markets Editor at Investors Prism. He lives in Leominster, Massachusetts, with his wife…
More info on Kevin Flynn