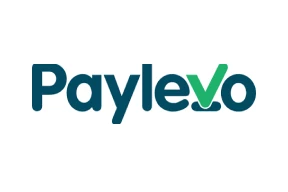 Best PayLevo Casinos 2023
Sweden is one of the largest gambling markets in the world if you measure it on a per capita basis. PayLevo is one of the few payment providers that offers credit for online gamblers. Put those two facts together, and you have a deposit option that is very different from everything else out there. It can only be used for deposits, but there are several reasons why it should be your top choice for online casino gambling.
Read on to learn more about PayLevo Casinos.
Featured Casinos Accepting PayLevo
We have selected some of the best UK casinos accepting PayLevo. Find the list below:
| | |
| --- | --- |
| 🎰 Best for Online Slots | VideoSlots |
| 🎲 Best for Casino Games | Leo Vegas |
| 💎 Best for Live Casino | Vulkan Vegas |
| ⚽ Best for Sportsbook | Unibet |
| ⚡ Best for Payout Speed | Mr Play |
| 📋 Best for Security | PlayOJO |
| 🚀 Best for Our Team | Mr Play |
What is a PayLevo Casino?
PayLevo is a mobile payment gateway; PayLevo Casinos are online casinos that accept PayLevo as a deposit method. Unfortunately, you can't use PayLevo for withdrawals and casino payouts, but there are plenty of other options for that. What makes PayLevo unique is that they allow you to deposit on credit and pay them later. That's extremely rare in the online casino space.
As a credit-based system, PayLevo will require you to go through a credit check and complete KYC (Know Your Customer) protocols required under Swedish law. This basically means that you need to prove you're a legitimate person and not someone playing under a false identity. European casinos have become increasingly stricter about this in recent years.
The system is simple. You make a deposit for any amount up to what you've been authorized by PayLevo, and they invoice you for it later. It's a great setup when you don't have cash on hand or just prefer not to expose your bank account or credit card numbers. On the downside, you need to closely monitor your spending with this payment method so you don't get overextended.
Pro and Cons of PayLevo Casinos
Every payment system has its pros and cons. PayLevo is different enough from digital wallets and direct payment platforms that any comparison would just not be fair. The concept of gambling on credit hasn't caught fire in many countries, so the number of PayLevo casinos is still small, but those who are able to access it swear by it.
PayLevo sends you an invoice when you make a casino deposit with payment terms of up to twenty days. If you pay it on time, you'll only be charged the deposit fee, which is roughly 3 euros. Read more on that below.

The first step when setting up a PayLevo account is to submit to a credit check. Based on the results of that, you'll be assigned a credit limit. PayLevo intentionally keeps limits low, so you don't overextend yourself.

The 3-euro fee for deposits is charged automatically. Additional fees may be assessed based on volume and frequency of use.
Gambling on credit can be dangerous because you're playing with money you may not actually have. Be careful about wagering a sum of money with expectations that you'll win to cover the deposit.

PayLevo is only accepted in Sweden, Norway, and Finland. The number of casinos in those countries that accept PayLevo is still low.
How to Make a Casino Deposit with PayLevo
Making an online casino deposit with PayLevo isn't difficult. Finding a casino that accepts it, with limited locations in only three countries, might be the most difficult part of this. When you do find a PayLevo online casino, the deposit process is as follows:
Create a PayLevo account. We have a section on how to do that below.

Select "Invoice" as your chosen deposit option.

Choose "PayLevo" from the list of invoice options.

Enter the amount of your deposit.

Confirm your identity when you get a text request on your mobile phone.

Enter your name, social security number, phone number, and email address.

Wait for credit check approval and finalize your deposit.
Unlike credit cards and digital wallets, there's no guarantee that the casino will approve you even if they accept PayLevo. Be prepared with a backup safest deposit option if you get denied.
PayLevo Casinos Deposit Fee
As we mentioned above, there's a deposit fee of three euros when you make a deposit using PayLevo. That's not bad if you're making a larger deposit, but PayLevo will allow you to deposit as little as five euros into your online casino account. Their maximum deposit is three hundred euros, which would make that deposit fee just 1% of the total, which is cheap.
How to Make a Casino Withdrawal with PayLevo
You cannot make a casino withdrawal using PayLevo. It's a credit-based payment system like Affirm, a company that offers "Buy now, pay later" programs to online shoppers in the EU and the United States. If you gamble with PayLevo, you'll need to take your payouts via bank transfer or into a digital wallet. Of course, you'll need to win first. Focus on that.
How to Setup a PayLevo Account
PayLevo has been around since 2012, but its online presence is still small due to poor marketing efforts. If you can find them, which is no small feat, you'll be subjected to a credit check and required to go through KYC (Know Your Customer) protocols. Think of it as applying for a personal line of credit, which is essentially what you're doing.
Why Choose PayLevo Online Casinos?
PayLevo casinos are good for people who are comfortable gambling on credit. If you're playing in Sweden, Norway, or Finland, they're a safe and secure deposit option. You won't need to expose your credit card or bank account information, and you won't need to pay the invoice for twenty days. If you're okay with all that, PayLevo might be the right fit for you.
PayLevo Casinos FAQs 🤔
Got any PayLevo questions about online gambling? Check our FAQ section, as we're covering most of them in the lines below.
Yes. Paylevo UK Ltd. is regulated by the Financial Conduct Authority (the British equivalent of Sweden's Financial Supervisory Authority; FSA). This service enables you, the retailer, to provide your clientele with the convenience of making purchases via their monthly mobile phone bill.
No. PayLevo is not accepted at any live-action casinos.
Yes. A small group of online casinos in Sweden, Finland, and Norway accept PayLevo.
Only use PayLevo if you're comfortable gambling on credit. Use a credit card or digital wallet if you're not comfortable.
There are no limitations on PayLevo casino slot playing that we are aware of currently.
That's not made clear on their website, but it's unlikely they would considering how few online gambling sites accept PayLevo.
No. Most online casinos don't accept PayLevo.
Scroll to the top of this page to see the most updated list.
That's difficult to say. Vulkan Vegas Casino is popular with the PayLevo crowd because they offer the fastest bank transfer payouts, but Gambino Slots and Draft Kings get the most traffic.
PayLevo is a payment solutions specialist and debt collection company based in Stockholm, Sweden. They are not a bank or financial service provider.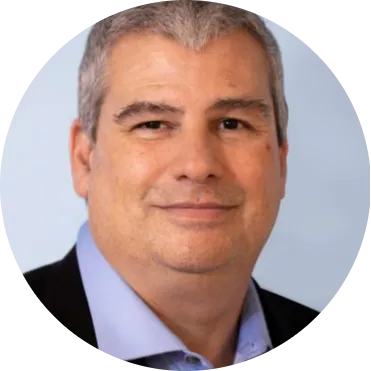 FINANCIAL AUTHOR
Kevin Flynn
Kevin Flynn is a lean start-up business consultant, PowerMBA, and Senior Financial Markets Editor at Investors Prism. He lives in Leominster, Massachusetts, with his wife…
More info on Kevin Flynn