Pay By Phone Online Casinos 2023
Forget waiting for hours or even days for your funds to clear because mobile pay offers a swift and practical way of topping up your casino balance. Players are moving over to this method of payment because it's highly secure and offers anonymity, making it a solid alternative to traditional payment options.
Sounds like something you'd want to try? Get all the information on mobile pay for online gambling below!
Pay by Phone as a Casino Payment Method
As most of us have our smartphones with us all the time, there is no searching around for a credit card or entering long numbers to contend with. It's simply a case of selecting 'pay by phone' and choosing how much you would like to deposit. When you use a mobile to pay, the funds are not immediately withdrawn. Instead, they are added to your monthly phone bill.
If you don't have a contract, you can use credit from a pay-as-you-go account. Just remember to keep your phone's balance topped up.
Types of Mobile Payments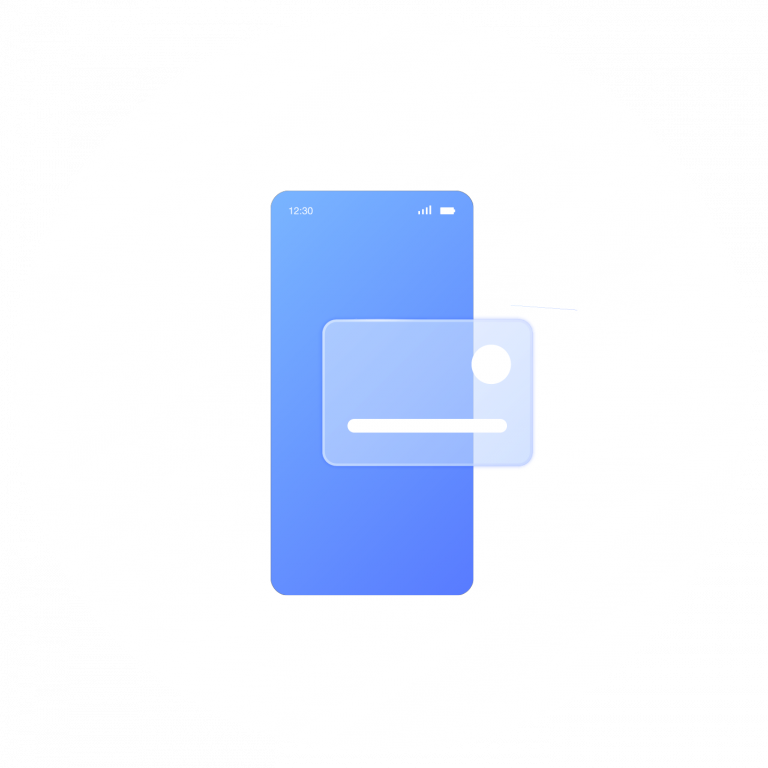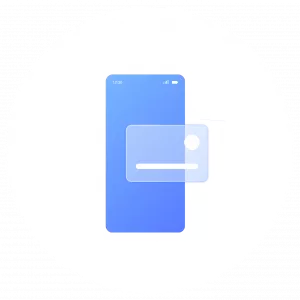 When you've chosen to deposit money in your casino account by phone, there are various types of services that can make this happen. They are all fast, secure and reliable, but each method uses a different technology.
Here's a closer look at six mobile payment methods.
#1 Point-of-sale/in-store mobile payments solution
Mobile point-of-sale systems are made up of a package that includes portable hardware and software. The system processes transactions, manages the payment, and secures the data involved. This system can transform a smartphone or tablet into a checkout, so you are not tethered to a particular location when you use the technology.
#2 Sound waves-based payments
Also referred to as proximity payments, sound waves-based payment technology uses high-frequency ultrasound waves to transfer data between mobile phones. These payments are secure and instantaneous, and as information is exchanged through sound waves, an internet connection is not required.
#3 Near-field communication (NFC) contactless payments
There are several types of NFC payments. In peer-to-peer transactions, two devices using NFC can connect to share financial or other types of data. There is also the read-write option, where an active device, such as a smartphone, locates data from a device that is passive and cannot process the data.
The NFC type that's of most use to players is card emulation. With this, your phone can use NFC to make contactless payments through mobile wallets such as Apple Pay or Google Pay, and also contactless cards. It's safe, and you won't need another payment method with you when you use it.
#4 Magnetic secure transmission (MST) payments
A recent innovation from Samsung, magnetic secure transmission (MST) payments, involves transmitting data through magnetic waves. In much the same way as a card swipe works, MST wirelessly transmits data between a card reader and a Samsung device. In essence, any card reader can become contactless using MST.
#5 Quick response (QR) code payments
QR is an abbreviation for quick response. It's a barcode rendered in two dimensions that can be packed with lots of data, from links to contact details and payment information. When used for payments, the code will contain information on the payment provider and the merchant, but it works just like a POS system. You use your phone to scan a QR code, and the payment is processed immediately.
On modern phones, the camera can pick up a QR code and send you a push notification that helps you to complete a payment.
#6 Mobile wallets
A mobile wallet is an app that you keep on your smart device. You enter the details of your credit cards or debit cards, and it lets you use them to make payments.
Most phones are pre-loaded with e-wallet software, but you can also use a third-party app, such as Google Pay or PayPal. In either case, they work using NFC technology, so you will always have to be present when the wallet is used to pay for something. As so many layers of encryption are used with every transaction, mobile wallets have a very high level of security.
How Do Mobile Payments Work?
Mobile payments are transfers of cash that require a mobile device to make and then confirm that the payment has taken place. Transfers can be carried out through a mobile browser, the SIM of a phone or an e-wallet.
There are many different mobile financial services around today, and mobile payments are just one of these. They are often seen as a gateway technology, linking credit cards, mobile banking and investments to a person's phone and then making them accessible when needed.
Why Use Pay by Phone at Online Casinos?
Paying for a gambling session over the phone is easy and does not require any special knowledge.
As casinos know that their players prefer the simplest payment options, they are making phone payments more widely available. This type of payment is usually instant, so the funds will be ready, and you can start playing straight away. Furthermore, as phone payments don't require an actual card for the transaction to take place, they are incredibly secure. You can be confident that the protocols put in place will safeguard your data and protect your account.
Why Do Gamblers Love Pay by Phone Casinos?
Casinos are always searching for new ways to impress their clients and reach a wider audience, mainly because today's players expect more. Now, it's not just about offering free spins – a casino also needs to provide an exceptional user experience, as well as safe and secure ways to load up an account.
Gamblers love to pay by phone because it's innovative and efficient, and you don't have to spend time typing in your bank details because all that's needed is a phone number. You can control your deposits with a few taps, and as no card information changes hands, it's a highly secure environment. As the payments happen instantaneously, you're always ready for a game, whether you're at home or on the move.
Top Pay by Phone Providers for Online Gambling
Here's a look at three of the most popular pay by phone services and a rundown of how these systems work.
Boku
The largest and probably most popular of all pay by phone services, Boku is available in casinos that accept UK players and those from most other European nations, along with those from New Zealand, Australia and Canada. If you see this provider on your casino's payment options, you can be confident that making a deposit will be effortless, as well as secure.
With Boku, all you need to do is provide your phone number and choose the amount you want to deposit. You will be sent a text so that you can confirm the amount, and the cash is transferred immediately. Boku has an upper limit of $50 per month on Bell, but it's higher for other operators. It won't charge you a fee, so you won't need to pay extra to fund your casino account.
Zimpler
A provider from Sweden, Zimpler is currently riding high in Scandinavia but is also trying to make an impact in the rest of the world. Using Zimpler, you'll just need to type in your phone number, and then follow the steps provided to deposit cash – again, it's a very simple process. Recently, in an attempt to win over new customers, the company launched ZimplerGo.
Using this app, you can bypass the entire casino registration route and sign up to pay through Zimpler instead. With Zimpler, you set your deposit limits, and there are no fees attached (unless there is a currency conversion), so it's a very flexible option.
Payforit
Another good-quality pay by phone method is Payforit. So far, it has mainly been used by people signing up for Canadian and UK casinos, but it could soon be a global brand. Like the other services, with Payforit, you need to navigate to the cashier section of your casino, select this as a payment option, add your number, and choose the amount you want to deposit.
You won't be charged a transaction fee to top up your casino balance, but like Boku, there is an upper limit on each transaction, which varies between territories.
Try Them Out:
Fast transactions

Fastest payout platform

Easy to use

Minimum Deposit: €10

Deposit Fee: None

Withdrawal Time: N/A

Established: 2011
Withdrawal Time: 24 hours

Minimum Deposit: €10

Deposit Fee: None

Established: 2003
Withdrawing at Pay by Phone Casinos
Pay by mobile casinos do not allow you to use this method when it comes to withdrawing your winnings. As pay by phone is connected to your phone bill, it's just not a practical solution. Instead, to access your funds, you can use another option such as a credit card, bank transfer or e-wallet.
Mobile Pay Safety and Security
The key reason why mobile payments are so secure is that they allow you to spend money without having a physical wallet. You don't need to look for cash or cards, so there is less chance of them being lost, stolen, or viewed by scammers. Furthermore, the introduction of Touch ID for mobile payments has created an additional layer of security because for every transaction, a new, single-use code is generated.
Finally, mobile payments mean that payers don't have to share any personal details about the bank account or credit card they have with a vendor. This means that you have a heightened level of privacy, and in the case of pay by phone casinos, you can complete a transaction anonymously.
Pros and Cons of Mobile Pay
Here are the most commonly mentioned benefits and downsides of mobile pay, as viewed by new and seasoned gamblers:
A convenient way of paying for access to games.

An extremely fast method of payment.

No bank details are needed, so it's very secure.

You can monitor your payments easily.
You can't withdraw funds using a mobile number.

There are deposit limits.
What Is a Pay By Phone Bill Casino?
Along with all the slots, bonuses, and promotions you get at a standard casino, pay by phone casinos allow their players to make deposits through their phone bills. As these are, by nature, mobile casinos, you get the same sense of excitement and anticipation, but all you need is a phone or tablet, and you can play on the go. Most are real-money casinos, so when you win, you'll be able to cash out and choose where to spend your windfall.
To get started, it's simply a case of signing up to create an account, making a deposit and spinning the slots. Many pay by mobile casinos will give you a few free slots, so you can get a sense of how they work and sharpen your skills before playing for real.
Do All Casinos Offer Pay By Phone Bill Deposits?
No, but those that don't will have several other payment options to choose from.
What Is the Minimum Casino Deposit Via Phone Bills?
In most casinos, the minimum pay by phone deposit is $10. However, some will accept a minimum of $3 or $5.
Mobile Pay Casinos in a Nutshell
If you love the thrill of gaming and prefer the convenience of online play, mobile pay casinos could be the ideal solution. They have a great library of slots and other games, as well as a wide selection of bonuses for new players and regular promotions that are provided for everyone.
Mobile payments represent a safe, private, and quick way to add funds to your account when you need to, so you can start placing bets within minutes. It's also a very inclusive way to play, as people who don't have a credit card can still enjoy the games at a mobile casino. To get started, simply browse for a pay by mobile casino that has a great user interface, plenty of games and a bonus that suits your style of play. Then, sign up and get ready to start gaming!
Yes, using a mobile to game and make deposits is a secure way to play. You don't need to give the casino your credit card or bank account details, so the transactions you make are entirely private. They won't show up on your credit card or bank statement. Instead, you'll see them itemized on your monthly mobile phone bill.
No, but many do. When you are looking for a new casino to sign up with, most will advertise that they accept pay by phone on the front page of their website. If you can't find any information there, check the payment options section to see whether they allow mobile deposits.
Yes, you can choose to make a deposit using a credit or debit card, an e-wallet, cryptocurrencies, prepaid cards, bank transfers and more, depending on the casino.
You can play any slots that the casino offers. These could include Egyptian Queens, Lucky Irish Fortune, Slingo and Sticky Joker. Suppose you have a preference for a certain type of slot. In that case, whether it's books, sports, animals, game shows or music – the majority of casinos have the option to select your favourite theme before searching for an individual game.
No, most casinos do not charge a fee if you make a pay by phone deposit.
In many countries around the world, you can opt to make pay by phone deposits. Just check with your casino to see if it offers that option. Platforms such as Boku are accepted by more than 60 countries around the world, so you could also get in touch with their customer service department to see if you can create an account from your home country.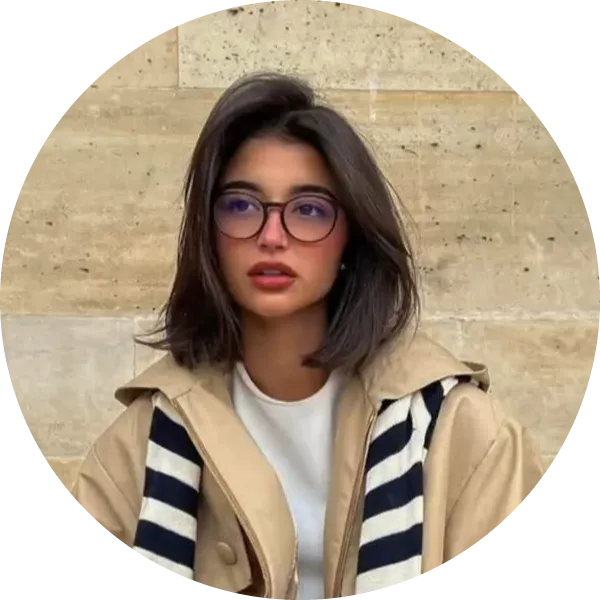 FINANCIAL AUTHOR
Emma Summer
Emma Summer is a passionate PayGamble author, highly interested in iGaming, Finance & Business industries. Throughout her career, Emma's delivered some of the highest ranking,…
More info on Emma Summer