Best Venmo Casinos 2023
Venmo might not be as popular in the online casino world as its mother company PayPal, but they are building a significant following. The added social component of being able to comment on transactions is a growth engine if used properly.
The casino operators using Venmo are already tapping into this and leading the way for mass adoption. On the player side, Venmo is well-known, transparent, secure, and easy to use. It's one of the most popular payment apps in the world. Venmo as a payment option is used by over 40 million people in the US.
Featured Casinos Accepting Venmo
With many online casinos to choose from, we have ranked some of the best online casinos that accept Venmo according to their best features. Find the list below:
| | |
| --- | --- |
| 🎰 Best for Online Slots | FanDuel Casino |
| 🎲 Best for Casino Games | 888 Casino |
| 💎 Best for Live Casino | DraftKings Casino |
| ⚽ Best for Sportsbook | Bovada Casino |
| ⚡ Best for Payout Speed | Unibet Casino |
| 📋 Best for Security | BetMGM Casino |
| 🚀 Best for Our Team | Chumba Casino |
What is a Venmo Casino?
Venmo casinos are casino operators that want to leverage the social power of Venmo to build their player base. Venmo's been around since 2009, so they already have a huge user base. In 2013, they were acquired by PayPal, which immediately put them on the map as a trusted payment transfer app. The casino world has recently begun to see this.
Venmo casinos offer your favorite casino games and betting opportunities. The list includes some major US gambling sites like DraftKings and FanDuel, making Venmo one of the select few vendors with exposure to the North American market. It's possible that the addition of Venmo to these apps could be a primary factor in their accelerated growth.
Safety and Security
Is Venmo safe? Yes, Venmo is safe and secure. While it might have been developed independently, Venmo is now firmly under the PayPal umbrella, which offers the company advanced security features and decades of experience as a payment processor. Venmo is a widely recognized brand name, with more and more customers pulling out their Venmo card for various payments and gambling activities. You know that casino is legit when you see it at the cashier's window as a payment option.
Pros and Cons of Venmo Casinos
Anyone using Venmo to split a restaurant tab or pay their favorite charity knows how simple it is to set up and why it's so popular. That doesn't mean there aren't a few drawbacks, but for the most part, Venmo is a payment option that online gamblers want to see available, particularly when playing at US-based online casinos.
This brand name has been spreading across the United States since 2009

Venmo is owned by PayPal. That should tell you all you need to know about security

Venmo was built to be a mobile app

They keep their fees low to be competitive, not to lure in new customers
Venmo is only available inside the United States

New users have a sending limit
How to Make a Casino Deposit With Venmo
Venmo is already wildly popular, but there are a few folks out there who have never used it. For the "old pros," making a casino deposit with Venmo is just as easy as paying the tab at your local watering hole. For those new to this, follow these instructions:
Download the Venmo app from the App Store or Google Play
Open a Venmo account by filling out the online form.
Verify your identity. You might want to do this ahead of time.
Connect a debit card or credit card to your account.
Select Venmo at the cashier's window.
Enter the deposit amount and confirm.
Steps one through four should be performed before logging into an online casino. Once your Venmo account is verified, and a payment source is connected, making a deposit takes just minutes, and the funds will show up immediately.
Venmo Casinos Deposit Fee
If there's money in your Venmo account, there are no Venmo fees to make a casino deposit with it. If you draw the funds from a credit card connected to Venmo, the card company will charge you 3%. The online casino does not charge a Venmo tax for you to make a deposit, nor should they. You're about to spend your money at their casino!
How to Make a Casino Withdrawal With Venmo
Making a casino instant withdrawal with Venmo, taking a payout, is even simpler than making a deposit, primarily because you should already have your Venmo account set up. Remember that withdrawing into Venmo does not put that money into your bank account. It stays in Venmo until you move it to an account or another merchant.
Go to the cashier's window or banker's area of the casino.
Select "Venmo" as your payout option.
Confirm the payout amount and click "submit".
Wait for confirmation.
Venmo Payout Fees
Venmo doesn't charge a payout fee when you move money into your account, and they don't charge monthly fees either. The casino may charge a small fee, but that should be listed on the terms and conditions when you request a payout. Read those carefully, so you know what to expect. Once you click "submit," you've agreed to their terms.
Venmo Online Casinos Withdrawal Time
Sometimes you trade speed for security. Venmo transactions are secure but may not be as fast as other payment processors. Depending on the online casino, it could take one to three days before you see the money inside your Venmo account, then another one to three days if you want to move that money into a bank account.
How to Setup a Venmo Account
We covered this briefly in the casino deposit section above, but let's review it again to ensure we didn't miss anything. Venmo was designed for mass adoption, so they made the setup process easy enough for anyone to do. Here are the steps to take:
Download the Venmo mobile app (App Store or Google Play) from Venmo.com website.
Open the Venmo App.
Choose your sign-up method.
Create a secure password.
Verify your phone number.
Verify your email address.
Add and verify your bank account.
Add a credit or debit card.
For step #3, Venmo can use SSA with your Google account. Step #7 is done by verifying two small casino deposits that Venmo makes to your bank account, which will take a few days. Credit and debit cards can be added instantly and used right away.
Why Choose Venmo Online Casinos?
Venmo is one of those payment apps that has a chance to become the universal payment option for the current generation. It's already being used to split restaurant checks and send money between friends. Why not as a casino deposit and withdrawal source too? It's safe, secure, and easy to use. In the US, it could quickly become the most popular casino option.
We haven't heard any reports of live-action casinos accepting Venmo, but many of them accept PayPal, so don't be surprised if you see the Venmo logo on the Vegas strip.
Yes! Venmo is an online casino deposit and withdrawal option. That's what we've been talking about for the past five minutes.
Absolutely. If Venmo is an option, use it. It's a digital wallet you can count on.
Why not? If the casino takes your money, they should let you play whatever game you want. Gambino Slots is the most popular Venmo casino on the web.
PayPal owns Venmo, so – yes. They can block gambling sites.
No. Venmo is only available inside the United States, and it's not accepted there by every online casino (yet). It is accepted at DraftKings and FanDuel, though.
The list is small right now and limited to US online casinos only. It includes Gambino Slots, DraftKings, FanDuel, and Monkey Knife Fight.
Right now, it's Gambino Slots, but FanDuel is closing on them fast.
Venmo is a subsidiary of PayPal and falls under their licensing. PayPal is licensed in all fifty United States. Venmo's corporate office is in New York.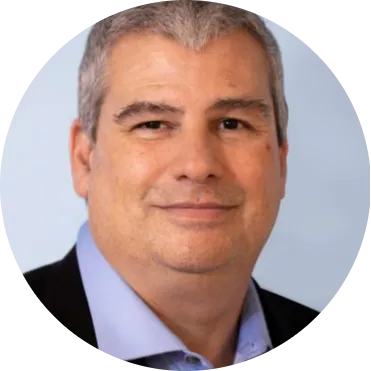 FINANCIAL AUTHOR
Kevin Flynn
Kevin Flynn is a lean start-up business consultant, PowerMBA, and Senior Financial Markets Editor at Investors Prism. He lives in Leominster, Massachusetts, with his wife…
More info on Kevin Flynn