E-wallets for Online Casinos 2023
There are hundreds of different ways to fund an online casino account. Some of them may not work in your country; others are almost universal and can be used anywhere. The point is that online gamblers can always find a way to make deposits and request payouts. One common way to do both is by using an e-wallet.
Read on to learn more about how e-wallets work, how to use them, and what gambling options you've got before you.
E-wallet as a Casino Payment Method Overview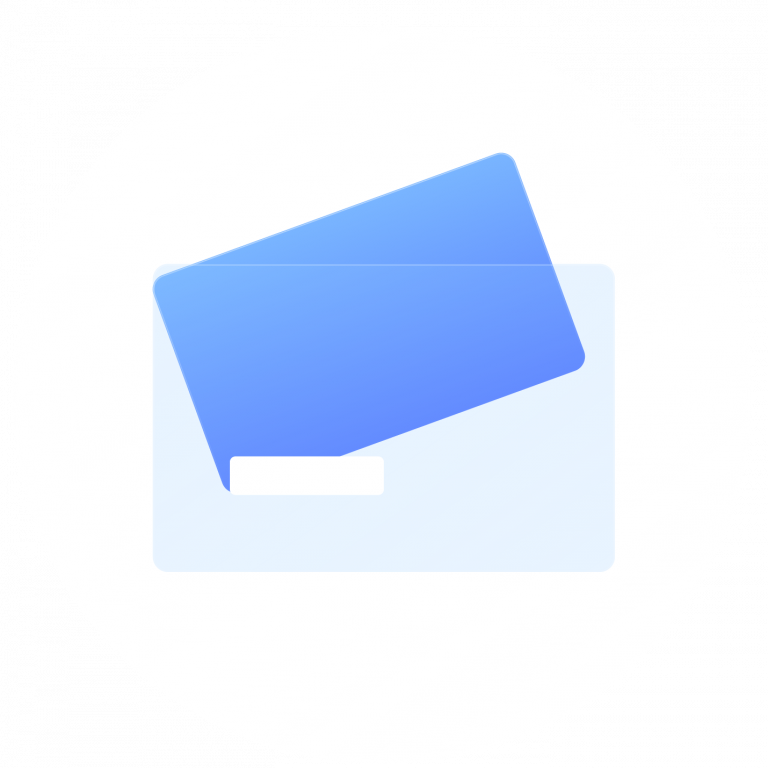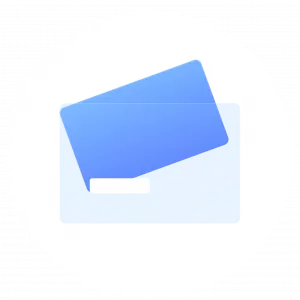 E-wallets are popular in the online casino space because they can be used to pay with credit cards and bank accounts without exposing them to the casino. The e-wallet acts as a firewall between the payer and the payee. Players are only required to submit their e-wallet credentials, not their credit card or bank account numbers. That makes this a much safer way to do business.
There are some nations in the world, like Malaysia, for instance, that are pushing for a completely cashless society within a few years. One of the best ways to do that is to encourage the use of e-wallets. They're considered the safest payment methods for gambling online, and other online payments (i.e., much safer than using a credit card or cash when doing business in person). They protect your identity and account numbers during online transactions.
The need for currency conversions and the popularity of cryptocurrency are two other factors that are increasing the use of e-wallets in the online gambling space. Players don't want to manage multiple applications. There are e-wallets that can offer the functions they need to keep all their finances in one place, freeing them up to focus on gambling.
What is an E-wallet: Everything You Need to Know About E-wallet Casino Payments
An e-wallet, which is also known as a digital wallet, is an online money management tool. It gives users the ability to make online purchases, transfer, and send money. E-wallets are also good for tracking user behaviours and budgeting expenses. They can be linked to a bank account or credit card, making them an ideal choice for online gamblers.
It's important to understand that a connected bank account or credit card is a funding source for e-wallets. You can also keep a balance in the wallet itself without moving it over to your bank account. This facilitates instant deposits, a function that gives gamblers the option of playing their favourite casino games without delay. Instant withdrawals are also possible.
Why Is It Important to Choose a Reliable E-wallet for Online Casino Deposits?
Online casinos have their own rules for deposits and withdrawals, but most of them will accept a reputable e-wallet transaction. We'll provide details on some of the more established e-wallets below. Choosing a reliable e-wallet is important because it functions as a payment gateway and a security mechanism. Make sure you thoroughly research any e-wallet before signing up.
The second variable in this equation is the reputation of the casino you choose to gamble at. Reviewing the payment methods that the casino accepts can tell you a lot about how established they are. For instance, if you're using a digital wallet like PayPal or Neteller and it's not accepted, you might want to choose another casino rather than switch payment methods.
E-wallets and Online Casinos: How to Start
The first step is to choose an e-wallet and sign up for it. The signup process usually takes just a few minutes, and you can start using your e-wallet as soon as you connect a payment source. Payment sources can be bank accounts, credit cards, or in some cases, funds wired from Western Union or transferred from another payment processor.
Once your e-wallet is set up, the next step is to choose an online casino where you want to gamble. Check at the cashier's window or banker's area of the site to make sure they accept deposits from your e-wallet. You might also want to check their withdrawal/payout policies. Most casinos have different rules for those, and you may need to pay fees to get your money out.
Is E-wallet a Legit and Safe Payment Method?
E-wallets are legitimate, and most of them are safe to use, but it's best to take some additional precautions if you're using one. Avoid public wi-fi networks when transmitting payments because you're more likely to be hacked due to a lack of security. Mobile networks are also vulnerable. It's best to use a desktop application on a private network.
If you're using an e-wallet app on your mobile phone, make sure your phone is locked when you're not using it and install security apps that protect the data on your phone. Another precaution you can take is to install and activate locator software like "Find My Phone" just in case you lose your mobile device. Mobile phones have GPS tracking to make that work.
The transaction process with an e-wallet is seamless. There's no need to search for a credit card or bank account number. Everything you need is built into the app.

You can connect a credit card and bank account as funding sources. You can also take payments and store the money in the wallet for future transactions.

E-wallets come with enhanced security features that make it simpler and safer to use them on mobile phones. You can also add additional security with locator apps.
Your digital wallet may not be accepted at all the casinos you like to play in. Going with a more popular e-wallet will give you more choices in this area.

Using your e-wallet on a public wi-fi network could expose you to security issues like hacking and payment fraud.

Mobile networks are not as secure as private networks for desktop applications.
E-wallet Depositing Process
The e-wallet deposit process is as simple as it gets. Go to your casino of choice and open an online casino gambling account, then navigate to the cashier's window or banking area. You'll normally see a link for one of these on the home page of the website. Once there, go through the following steps. It should take less than five minutes.
Click on "Make a deposit" at the cashier's window
Choose your e-wallet from the deposit menu
Enter the amount you'd like to deposit
Click "submit" and wait for redirect
Authorize your e-wallet to make the payment
Wait for confirmation
Each e-wallet works a little differently. Online casinos will redirect you to your e-wallet to complete the payment, requiring an entry of your e-wallet credentials. Some e-wallets have enhanced security that will allow for a thumbprint or facial recognition, which is safer.
E-wallet Deposit Time
If there are funds available in your e-wallet, deposits should register instantly. That's one of the primary benefits of using an e-wallet for online casino gambling. If the e-wallet needs to draw on your payment source, like a credit card or bank account, the process may take longer. It's best to move funds into the wallet before attempting to make an online casino deposit.
Minimum and Maximum Deposit Using E-wallet
Minimum and maximum deposit amounts are typically decided by the casino, not the e-wallet provider. Some casinos set limits for new players that could increase when you become a regular on their website. Others have legal limits they need to follow. The good news is that you can use your e-wallet on low deposit casinos and high deposit casinos, respectively.
You can check on deposit limits by reading the terms and conditions when you open your casino account.
E-wallet Withdrawal Process
Making a withdrawal is like making a deposit. Navigate back to the cashier's window or banking area and complete the same steps you did when you started, but you'll do these in the "withdrawal" or "payout" menu instead of the "deposit" menu. Here they are again:
Click on "Make a withdrawal" or "Take a payout" at the cashier's window
Choose your e-wallet from the withdrawal menu
Enter the amount you'd like to withdraw
Click "submit" and wait for redirect
Authorize your e-wallet to receive the payout
Wait for confirmation
Online casinos may charge a fee for withdrawals. They could also have a "holding period" before they'll release your funds. The hold is to give them an opportunity to verify your winnings and could be anywhere from a few hours to several days, depending on the casino.
E-wallet Withdrawal Time
As mentioned above, there could be a holding period before the casino will release your funds. If not, the withdrawal could be instant because it's a digital transaction. The money will show up on your e-wallet balance within a few minutes. If you want to withdraw it into a bank account, that will take anywhere from one to five days, depending on your bank.
Minimum and Maximum Withdrawal Using E-wallet
There are several reasons why a casino might have a minimum or maximum withdrawal policy. It could just be casino policy. It could be a legal limit imposed by the governing authority of the casino. E-wallets might also have minimum or maximum limits on transactions, but this is less likely than a limit set by the casino. It's best to check on limits before playing.
E-wallet Casinos with Bonuses
Online casinos have their preferred payment methods and they'll frequently run promotions to entice new players who use them. Your e-wallet could be one of the payment methods on the list. Check for bonuses like extra spins for online slots and cash bonuses to play certain games with funds deposited from your e-wallet.
Are E-wallet Casino Payment Methods Common?
E-wallets are common in online gambling, and they're getting more popular every day. The security and convenience of an e-wallet seem to be overtaking the previously more popular credit card transactions. Players are more likely to have their mobile phones ready to make payments than their credit cards. Expect that growth trend to continue.
Why Do Gamblers Choose E-wallets as a Payment Method?
Gamblers choose e-wallets for several reasons. The most obvious is convenience. It's just simpler to use an e-wallet mobile phone app for payments. Here are a few more reasons why this payment method has been increasing in popularity.
#1 E-wallets Can Be Anonymous
There's no need to expose your identity, credit card numbers, or bank account information when using an e-wallet. Online gamblers like that because it helps them remain anonymous.
#2
E-wallets Can Trade Between Crypto and Cash Easily
E-wallets are storing digital currency for you. That means it can be easily converted into dollars, Euros, or crypto without expensive conversion fees or waiting periods.
#3
E-wallets Offer Low Commissions
The fees for using an e-wallet are less expensive than the average credit card processing fees. They're also the most cost-effective for instant transfers and currency conversions.

#4 E-wallets Offer Online Gambling Cryptocurrency-like Advantages
Like cryptocurrency, e-wallets offer an anonymous experience, swift transactions, and no "middleman". E-wallets are digital storage devices, not payment processors.
#5 E-wallets keep
users' personal data remains confidential
The anonymity provided by e-wallets ensures that the user's identity remains confidential. It also eliminates the exposure of any personal info or financial data.
#6 E-wallets Are Safe
E-wallets have enhanced security features that protect the user and guard against payment fraud. These features can be complemented by additional security apps on your mobile device.
E-wallets and Responsible Gambling
Using an e-wallet doesn't guarantee responsible gambling, but it is a tool that can be used to set budgets that keep spending in check. This is up to the individual gambler, of course. Use an e-wallet dedicated to online gambling and keep only a certain amount available. You can limit your ability to draw additional funds by using pre-paid debit cards as your backup source of funding.
E-wallets Online Casino Banking – Top 5 E-wallets for Gambling Online
There are dozens of e-wallet applications, some specific only to certain nations or regions. The five listed here are the most widely used. If you're going to gamble at an online casino, these e-wallets are accepted at several popular gambling destinations.
Skrill
Skrill is one of the most widely used e-wallets in the world. They're accepted in over 130 countries, they accept most fiat currencies, and have payment protection and anti-fraud tools.
Neteller
Neteller is one of the preferred e-wallet applications for online gamblers who prefer cryptocurrency. It's available in eleven languages, and they charge minimal fees.
Instadebit
Instadebit uses 128-bit encryption technology that rivals the best bank-level security. They are well-known for secure money transfers and for an English-speaking customer service department.
WebMoney
WebMoney is a digital wallet, with both virtual and physical credit card options available. It accepts fiat currencies and cryptocurrency. Their fees are low, and the setup process takes less than two minutes. They also have dual-factor authentication.
PayPal
PayPal is one of the largest and most successful companies in the e-wallet space. They check all the boxes: top-level security, 24-hour monitoring, and instant deposits.
E-wallet Casinos in a Nutshell
E-wallet casinos offer some of the safest gaming experiences for online gamblers. This payment method facilitates anonymity, protects personal and financial information, and is faster than most other deposit and withdrawal options. The fees are reasonable, and e-wallets are accepted and preferred at dozens of online casinos around the world.
Like anything else that you'd sign up for online, e-wallets should be researched thoroughly before they're selected. We can recommend any of the five we have listed here, but there are others out there that are good also. Read reviews, check for negative feedback, and make sure the casino of your choice accepts the e-wallet before signing up.

You don't need an e-wallet for matched betting, but they do make the process simpler. E-wallets are more secure than bank account transfers, making them a preferred choice for more sophisticated gamblers that frequently do matched betting.
We've reviewed five e-wallets that we're willing to recommend. They are Skrill, Neteller, Instadebit, WebMoney, and PayPal.
The use of e-wallets is so widespread now that this is a difficult question to answer. For your convenience, we've published a list of casinos on this page that accept e-wallets.

Yes. Most e-wallets have mobile apps that you can register on your phone.
Online casino deposits using an e-wallet are usually instant. Withdrawals may take longer because every casino has its own protocols and a possible waiting period for payouts.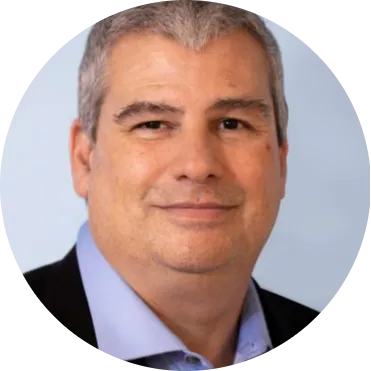 FINANCIAL AUTHOR
Kevin Flynn
Kevin Flynn is a lean start-up business consultant, PowerMBA, and Senior Financial Markets Editor at Investors Prism. He lives in Leominster, Massachusetts, with his wife…
More info on Kevin Flynn