Best WebMoney Casinos 2023
There are a lot of payment processors and digital wallets in the online casino gambling space. WebMoney is one of the more established ones. They've been around since 1998 and have a customer base of over 43 million users across Russia and Eastern Europe. It's most popular in former Soviet nations, but it's achieved global acceptance and is now based in the UK.
Featured Casinos Accepting WebMoney
We've ranked some of the best WebMoney-accepting online casinos out of the many available.
| | |
| --- | --- |
| 🎰 Best for Online Slots | 1xSlots Casino |
| 🎲 Best for Casino Games | 22BET Casino |
| 💎 Best for Live Casino | Casino.com |
| ⚽ Best for Sportsbook | William Hill Casino |
| ⚡ Best for Payout Speed | 888casino |
| 📋 Best for Security | Casino.com |
| 🚀 Best for Our Team | 888casino |
What is a WebMoney Casino?
WebMoney was founded in Moscow in 1998. It established its user base over the next two decades across Russia and in many of the countries that were part of the former Soviet Union. The primary draw for the app was that it could be used for transfers of US dollars. The company evolved into UK-based WebMoney Europe Limited in 2015.
A WebMoney casino is an online casino that accepts WebMoney for deposits and withdrawals. WebMoney is a digital wallet, but users can also request both virtual and physical credit cards. The cards are branded by either MasterCard or Visa Card, so online gamblers can use them even when the casino doesn't specifically take WebMoney. MC and Visa are accepted globally.
WebMoney is a digital wallet, but users can also request both virtual and physical credit cards.
WebMoney can provide you access to all your favorite casino games, including online blackjack and slots. Many online casinos also offer bonuses for players that make deposits using the WebMoney app or credit cards. It's compatible with both mobile and desktop versions of online casinos, making it a good fit for gamblers who like to use their phones.
Pro and Cons of WebMoney Casinos
They say that you need to take the bad with the good with any financial technology. WebMoney is no exception. The technology is excellent. It's fast, secure, and easy to use. It's also accepted at locations in multiple countries. The downside is the cost. WebMoney fees are higher than average for an online casino payment solution.
Despite the fees, WebMoney is still extremely popular in the online casino gambling space. Many of the fiat currencies in the countries they do business in have shown some instability in recent years, so the ability to gamble with and store US dollars makes paying those fees worthwhile. WebMoney can be used with multiple currencies, including crypto.
WebMoney has been certified by the Financial Conduct Authority (FCA) in the United Kingdom, a distinction only given after strict security protocols have been met.

Features high-level encryption technology and anonymous user identification.

Instant deposits and withdrawals, giving online gamblers immediate access to their funds so they can start playing right away.
WebMoney is one of the few casino payment apps that charges users for casino deposits. The fee for both deposits and withdrawals is 0.8%.

Using a WebMoney Mastercard or Visa credit card for deposits costs an additional 2.5% on top of the 0.8% deposit fee.
How to Make a Casino Deposit with WebMoney
Online casino gamblers can choose to use the WebMoney app for casino deposits or an attached Visa or Mastercard. Keep in mind that there are fees for both, which we'll go over again below. To make a deposit with the app, do the following:
Search the casino site for a "cashier's window" or "banker's area"

Select "WebMoney" as your preferred deposit option

Enter your account details in the screen provided

Enter the amount you want to deposit

Click "submit" and wait for confirmation
If you're using a WebMoney credit card, select "credit card" as your deposit method, and you'll simply be asked to enter your credit card details. It's more expensive to do it that way, but many users prefer using a credit card number because of the anonymity it provides.
WebMoney Casinos Deposit Fee
Most casinos don't charge for casino deposits, but some do. WebMoney does also. They charge their users a 0.8% fee on the amount deposited. Credit card deposits are subject to an additional 2.5% fee, with a maximum fee of €50. Add these fees to your online casino gambling budget so you're not caught short of what you need to gamble.
How to Make a Casino Withdrawal with WebMoney
Most WebMoney casinos allow players to withdraw money into their WebMoney account, but many of them have waiting periods before players can access their winnings. There should be additional information about those in the terms and conditions of the online casino. Those can be found in the banker's area or at the cashier's window. Here's how to withdraw funds:
Go back to the banker's area or cashier's window

Select "WebMoney" as your preferred withdrawal method

Enter your WebMoney account details

Enter the amount you want to withdraw

Enter the currency you'd like your funds in

Click "submit" and wait for confirmation
The withdrawal should process instantly, but funds may not be available for use right away. There may also be a delay and possibly another fee if you use your WebMoney credit card to withdraw those funds from an ATM machine. Many gamblers keep the funds in their WebMoney digital wallet to use for future gambling or online purchases.
WebMoney Payout Fees
You won't be withdrawing funds to your credit card, so there's no 2.5% credit card fee. There is a 0.8% charge from WebMoney for making the withdrawal. There may also be a fee from the online casino. Withdrawal fees vary between casinos, so check the terms and conditions ahead of time to find out what they are. Many casinos make their money on payout fees.
WebMoney Online Casinos Withdrawal Time
The WebMoney platform can process transactions instantly as they're a digital wallet and not a third-party payment processor or bank. The casino may have a waiting period, often called a "holding period," when they verify your funds. This period can be anywhere from a few hours to several days, so be prepared to wait for your money.
How to Setup a WebMoney Account
WebMoney is a digital wallet, so you'll need certain information to open an account. A mobile phone number and email are required, and you may be asked to upload documents to verify your identity. Here's how to open a WebMoney account:
Go to the WebMoney website or find the mobile app

Fill out the registration form with personal information

Add your mobile phone number and email address

Wait for an email with a confirmation code

Enter email confirmation code in the appropriate field

Wait for mobile phone text message with code

Enter mobile phone code in the appropriate field

Create and confirm a password

Add funds to your account
Funds can be added using a bank account or credit card. WebMoney offers several other services, including fundraising for businesses and personal loan connections. The app can also be connected to other payment apps that are listed on their website.
Why Choose WebMoney Online Casinos?
WebMoney is a diverse and established digital wallet with a good reputation in the online gambling community. It can be used with multiple currencies, including crypto, and it's available throughout the UK, EU, and Asia. You can even use their credit cards in the United States. There are fees, but the benefits far outweigh the drawbacks.
WebMoney Casinos FAQs
Most players in the online gambling space have heard of WebMoney, particularly those in Russia and Eastern Europe. The application is also widely accepted throughout the European Economic Area (EEA), which includes the EU and Scandinavian countries.
Here are some of the most common questions asked about WebMoney.
Yes. There are several. You can see a list of them at the top of this page. Please select your favorite and check out all the fun and exciting casino games they offer. Check back here frequently because our list is constantly expanding and changing.
WebMoney is a digital wallet that processes multiple fiat currencies and cryptocurrencies. The United States dollar is included in that mix. WebMoney also issues branded Mastercard and Visa cards that are accepted across the globe, including the United States.
In 2015, WebMoney became WebMoney Europe Limited. They are based in Cambridge, United Kingdom, and hold an FCA license to issue e-money within the European Economic Area (EEA). They are also licensed to operate in Russia and several other countries in Eastern Europe and Central Asia and there are currently no negative reports on them in the United States.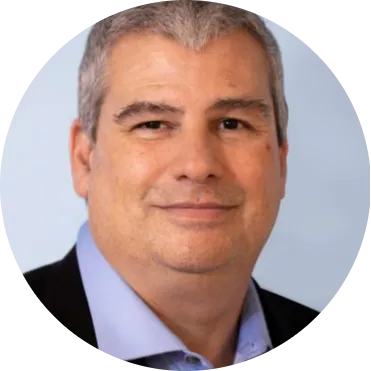 FINANCIAL AUTHOR
Kevin Flynn
Kevin Flynn is a lean start-up business consultant, PowerMBA, and Senior Financial Markets Editor at Investors Prism. He lives in Leominster, Massachusetts, with his wife…
More info on Kevin Flynn