Best Samsung Pay Casinos 2023
Like Apple Pay and Google Pay, Samsung Pay is a digital wallet service for your mobile phone. You need a Samsung device to use it, but other than that, there are a few limitations. It's becoming increasingly popular in online casinos as more players tend to rely on phone banking.
Since its inception in 2015, Samsung Pay has built a user base of over 100 million in the United States, UK, EU, Middle East, and Asia. It's available in eighteen countries overall. Since its launch, Samsung Pay has processed over 1.3 billion transactions
Best Samsung Pay Betting Sites 🎲
Featured Casinos Accepting Samsung Pay
With many online casinos to choose from, we have ranked some of the best online casinos that accept Samsung Pay according to their best features. Find the list below:
| | |
| --- | --- |
| 🎰 Best for Online Slots | Ice Casino |
| 🎲 Best for Casino Games | Skol Casino |
| 💎 Best for Live Casino | Caxino Casino |
| ⚽ Best for Sportsbook | 22Bet Casino |
| ⚡ Best for Payout Speed | Nomini Casino |
| 📋 Best for Security | 888 Casino |
| 🚀 Best for Our Team | Betway Casino |
What is a Samsung Pay Casino?
A Samsung Pay Casino is an online casino that's adopted phone banking through Samsung Pay to make casino deposits and instant casino withdrawals. The system works through your Samsung mobile device, which uses one-touch technology to complete transactions. The mobile device's built-in security adds to the service's high-level encryption.
Millions of people around the world use Samsung Pay. It's available in the United States, Australia, Brazil, Canada, China, Hong Kong, India, Malaysia, Puerto Rico, Russia, Singapore, South Korea, Spain, Sweden, Switzerland, Thailand, the United Arab Emirates (UAE), and the United Kingdom. It's accepted in most places that accept MasterCard.
There are very few restrictions when using Samsung Pay for online gambling. You can play all your favorite casino games, including online slots, and it's widely used in the United States.
There are no fees to use the service, and they have a loyalty program where you can earn rewards and discounts on Samsung products. Other payment services don't offer that.
Pros and Cons of Samsung Pay Casinos
Phone banking is popular for a reason. Consumers in developed nations almost always have their phones on them. Credit cards might or might not be on their person, but their phone is always there and unlikely to be misplaced, unlike a card. That said, there are still some challenges to using Samsung Pay. The benefits far outweigh them, though.
Owners of Samsung mobile phones already have access to Samsung Pay

Financial data with Samsung Pay is fully encrypted

This feature sets Samsung Pay apart from its competitor

Samsung Pay allows you to store electronic gift cards, membership cards and loyalty cards
Not available worldwide
How to Make a Casino Deposit With Samsung Pay
We need to note that some online casinos don't list Samsung Pay as an accepted payment option, but they may accept the payment method connected to your Samsung Pay account, like a MasterCard or Visa. Choose the credit card if you don't see the Samsung Pay logo at the cashier's window.
You'll be able to process the low casino deposit with your mobile phone using the Samsung Pay application. Here are the steps to follow:
Find the cashier's window. It might also be called the "banking area".
Open an online casino account if you don't have one.
Choose "Samsung Pay" from the deposit menu (if available).
Enter the amount you want to deposit.
Click "Pay with Samsung Pay".
Confirm the deposit with your Samsung Pay PIN.
Wait for confirmation.
Deposits with Samsung Pay should appear in your online casino account within a few minutes. Once they're there, you can start playing right away. Choose your favourite casino games and win some cash if you can. Your funds and your credit card info are secure.
Samsung Pay Casinos Deposit Fee
Samsung Pay does not charge any fees to use its service. They offer a loyalty program that includes discounts on Samsung products. Sales generated by the loyalty program cover the cost of the service. Online casinos may charge fees, but usually not with deposits into your online casino account. More information on that should be available at the cashier's window.
How to Make a Casino Withdrawal With Samsung Pay
There are no withdrawal limits with Samsung Pay, so you can take a payout for as much as the casino allows. In most cases, this will be the entirety of your winnings unless the online casino has a holding period to confirm them. Here's how to make a withdrawal:
Go back to the cashier's window or banking area.
Choose "Samsung Pay" from the withdrawal menu (if available).
Enter the amount you want to withdraw.
Click "Withdraw with Samsung Pay".
Confirm the withdrawal with your Samsung Pay PIN.
Wait for confirmation.
It's the same process that you followed when making a deposit. If "Samsung Pay" is not on the menu, select the credit card option that matches your attached payment source, either MasterCard or Visa. The funds will be loaded directly onto your card.
Samsung Pay Payout Fees
There are no payout fees, at least on the Samsung Pay side. They cover the costs of their application with their rewards and discount program, along with fees they charge to merchants. The online casino may charge you partly to cover their credit card processing fees, but sometimes just as a service fee. Different casinos have different policies on this.
Samsung Pay Online Casinos Withdrawal Time
It takes a few days for the money to appear in your account. This is standard with any Samsung Pay Casino you'll gamble at. Some delays are due to processing time since Samsung pay is a third-party vendor. Additional delays could occur due to casino policies, like the "holding period" we mentioned above.
How to Setup a Samsung Pay Account
If you own a Samsung mobile device, the Samsung Pay app may already be pre-installed on your phone. If not, go to Google Play and search for it. The menu there will tell you if your device is compatible. If it is, and you don't already have the app, download it, then complete the following steps to set up your Samsung Pay account:
Open the app and tap "Sign In". You can find more info on this page in Samsung website.
Enter your Samsung ID and password (You may need to create a Samsung account if you don't have these).
Click "Start" to set up thumbprint or password verification.
Verify your login.
Tap "Add Card" to add your credit card and follow the instructions.
You're now ready to play at a Samsung Pay Casino.
Samsung Pay does not store funds. It's a third-party app that offers a secure gateway to make credit card payments without exposing your credit card data. You can also add gift cards, loyalty cards, and membership cards, making it a multi-use digital wallet.
Why Choose Samsung Pay Online Casinos?
Samsung Pay's customer base is on par with Google Pay. Both have over 100 million users globally. That's a huge trust factor. Samsung Pay is also well-known in online casinos and is accepted in nearly twenty countries. If you travel a lot, that makes Samsung Pay a great option. For those who stay close to home, it's secure and easy to use.
Samsung Pay Casinos FAQs
Phone banking and one-tap payment systems from your mobile phone are quickly becoming more popular than traditional credit and debit cards. They're more secure because modern mobile phones require thumbprint or facial recognition. Samsung Pay is widely accepted at online casinos and hundreds of other locations worldwide.
Samsung Pay is a contactless payment system that works through your Samsung mobile phone. It's accepted at several locations, including some live-action casinos.
Yes. Online casinos accept Samsung Pay. It's not the largest casino payment method in the world, but they are growing faster than most of its competitors.
Yes. Samsung Pay was set up as a collaborative effort with MasterCard and SoFi, two of the most respected brands in the world. Players can feel safe when using it for online gambling.
Samsung Pay functions as a digital MasterCard or Visa, so your deposit is the same as a credit card deposit. Most online casinos will let you play online slots with that.
Since Samsung Pay is a gateway for credit cards, users can request site blocks by calling customer service at their credit card company. That includes online gambling sites.
Samsung Pay is accepted in eighteen countries, but there are still several nations where you can't use it. Most casinos where it is accepted have it available at the cashier's window.
There are more that do than don't. Scroll to the top of this page to see a complete list.
The top-rated Samsung Pay real money casino is Rich Casino. They offer a nice welcome bonus for the new players.
Samsung Pay is not a financial services provider. They are a mobile payment and digital wallet service by Samsung Electronics that lets users make payments using compatible phones and other Samsung-produced devices.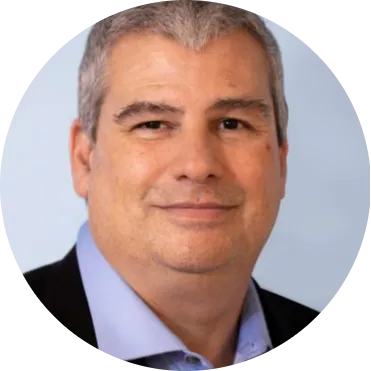 FINANCIAL AUTHOR
Kevin Flynn
Kevin Flynn is a lean start-up business consultant, PowerMBA, and Senior Financial Markets Editor at Investors Prism. He lives in Leominster, Massachusetts, with his wife…
More info on Kevin Flynn