Prepaid Card Casinos – Find UK Casinos Accepting Prepaid Cards
Initiated in the 1980s, prepaid cards were designed to function akin to early gift cards, circumscribed to certain retailers. Today, the narrative has drastically changed, reflecting the rapid technological advances and growing demands for flexible payment options. The upsurge in their usage intersects seamlessly with the ever-evolving sphere of digital transactions. It's a trend gaining solid ground, particularly in the online gambling realm.
For players, the acceptability of prepaid cards in online casinos speaks volumes about the brand's dedication to providing varied, secure, and user-centric payment solutions. This isn't merely an added feature but a necessary adaptation, signalling a casino's commitment to meet the dynamic demands of today's gambler.
What Is a Prepaid Card?
A prepaid card is a type of payment solution where the funds are loaded in advance rather than being linked to a bank account like a debit card or a line of credit like a credit card. It's like having digital cash that you can use to make purchases online or in stores, wherever such methods are accepted. Its key feature is the spending limit set by the preloaded funds, which effectively curbs overspending. This makes prepaid cards not only a convenient payment option but also a practical tool for disciplined budgeting and financial management.
To paint a clearer picture, let's contrast prepaid cards with other card types in a table:
| Heading | Value |
| --- | --- |
| Card Type | Prepaid Card |
| Credit Check | No |
| Overdraft | No |
| Controlled Spending | Yes |
| Withdrawal Availability | Sometimes |
| Accepted by UK Casinos | Most |
| Card Type | Debit Card |
| Credit Check | No |
| Overdraft | Yes (with certain accounts) |
| Controlled Spending | Limited (based on account balance) |
| Withdrawal Availability | Yes |
| Accepted by UK Casinos | Most |
| Card Type | Credit Card |
| Credit Check | Yes |
| Overdraft | Yes (in the form of credit limit) |
| Controlled Spending | Limited (based on credit limit) |
| Withdrawal Availability | Rarely |
| Accepted by UK Casinos | No (due to UKGC regulations) |
| Card Type | Credit Check | Overdraft | Controlled Spending | Withdrawal Availability | Accepted by UK Casinos |
| --- | --- | --- | --- | --- | --- |
| Prepaid Card | No | No | Yes | Sometimes | Most |
| Debit Card | No | Yes (with certain accounts) | Limited (based on account balance) | Yes | Most |
| Credit Card | Yes | Yes (in the form of credit limit) | Limited (based on credit limit) | Rarely | No (due to UKGC regulations) |
How to Use a Prepaid Card to Gamble Online
Utilising a prepaid card to gamble online is an intuitive and streamlined process. Here is how to get started:
Step 1: Acquire a Prepaid Card: Prepaid cards, whether standalone or linked to an eWallet, are readily available at numerous high-street retailers, post offices, and online vendors. Choose the one that best suits your needs. Load your desired amount onto the card either at the point of purchase or online, depending on the card provider.
Step 2: Choose an Online Casino: Select an online casino that accepts prepaid cards as a payment method. There are plenty! Refer to our comprehensive list of such casinos, and consider their offered welcome bonuses and gaming catalogues to find the one that best compliments your gaming preferences.
Step 3: Create an Account: If you're new to the casino, you will need to create an account. This process usually requires providing some personal details and agreeing to the casino's terms and conditions.
Step 4: Make a Deposit: Navigate to the casino's banking or cashier section. Select the option to make a deposit and choose a prepaid card as your payment method. You'll then need to enter the relevant card details and the amount you wish to deposit.
Step 5: Play & Enjoy: Once the deposit is confirmed, you can start using these funds to place wagers on your favourite casino games.
Step 6: Withdraw Winnings: When it's time to cash out your winnings, bear in mind that the availability of withdrawals to prepaid cards depends both on the online casino and the type of card you're using.
Generally, prepaid cards linked to an eWallet tend to have a better likelihood of supporting withdrawals. However, alternatives like bank transfers might be necessary if a casino doesn't facilitate cash-outs to these payment methods.
If it does, simply navigate to the cashier section, request a withdrawal, select the prepaid card option (if it's the same card used for deposits), and specify the amount you wish to withdraw.
Remember, each casino may have slightly different processes or requirements, so always check the terms and conditions or seek assistance from customer support if needed.
Types of Prepaid Cards
Prepaid cards come in a variety of forms, each with its own distinct features, benefits, and drawbacks. The type that suits you best will depend on your specific needs and preferences, particularly in the context of online gambling.
Let's delve into some of the most commonly used:
Prepaid Gift Cards
As the name suggests, prepaid gift cards are often given as gifts. Major credit card companies such as Visa, Mastercard, and American Express issue these, and they can be used wherever these brands are accepted, including online casinos. Since the amount on these cards is fixed, they are a perfect tool for controlling your gambling budget.
The key benefit of prepaid gift cards is their wide acceptance and ease of acquisition. However, these are usually non-reloadable, meaning the card is no longer useful once the balance is depleted. Another factor to consider is their general inability to process withdrawals from online casinos, often requiring users to establish an alternative method for collecting their winnings. Finally, gift cards may carry expiration dates, a detail to be mindful of when planning your online gaming sessions.
Voucher Prepaid Cards
Prepaid voucher cards operate with a slight twist. You start by buying a voucher of a specific denomination from a retail store and then use this unique code to deposit funds at the casino. Their main advantage lies in their anonymity, as there's no need to disclose any personal or banking information at any stage. In addition, they're easy to use and offer effective control over your spending – you can only use up to what you initially purchased. However, they typically come with a one-use limit, and you cannot make withdrawals back to them. If you rack up substantial casino winnings, you'll likely need a different method to retrieve your funds.
Reloadable Prepaid Cards
Reloadable prepaid cards step into the spotlight as an evolved version of their gift card predecessors. They function in a similar war to conventional debit cards, with the main difference being in the fact that they aren't anchored to any bank account. This attribute allows users to pre-load funds, keeping the reins of spending firmly in their grasp, an especially useful trait for maintaining gambling budgets.
Their versatility is showcased further in their bi-directional transaction capability to support both deposits and withdrawals, significantly broadening their appeal among digital gamblers. On the flip side, users may encounter various fees attached to their use, ranging from activation to reloading, as well as potential monthly maintenance charges. Over time, these costs might accumulate, subtly impacting the user's overall gaming budget. This obviously hinges on the selected card provider; thus, diligent research is recommended before choosing a reloadable prepaid card.
Virtual Prepaid Cards
Virtual prepaid cards represent the digitised evolution of traditional prepaid cards. They thrive in the realm of cyberspace and are often tethered to an eWallet service. Instead of a tangible card, users receive essential details like a card number, CVV, and expiry date, effectively equipping them with all they need to complete online transactions.
These digital cards extend convenience beyond the physical plane, offering features such as reloadable balances, innovative user interfaces for unrestricted funds management via dedicated apps or desktop versions, and more. They embrace the functionality of their reloadable counterparts, such as supporting withdrawals at selected online casinos, the setting of spending caps, and other perks.
Furthermore, virtual prepaid cards elevate security to a new level. They negate the risk of physical loss, and many providers offer temporary transaction-specific card details, significantly reducing the chance of financial data breaches. This pairs well with their swift, seamless transaction capabilities, allowing specific deposits and withdrawals to be completed in mere seconds.
While some users may initially miss the tactile experience of a traditional card, adapting to this upgrade could open up a world of convenience and security. After all, embracing this new digital path could fundamentally reshape and enhance how users manage their online gambling finances.
Deposits & Withdrawals at Prepaid Card Casinos
Rest assured, depositing and withdrawing at online casinos using prepaid cards follows a similar path as other payment methods. The procedures are generally the same, with just a few minor differences, which we will highlight in detail in the sections below.
How to Deposit at Prepaid Card Casinos
Starting with acquiring your prepaid card, this is a step that varies slightly depending on the type of card you choose. Physical prepaid cards are typically purchased at retail locations, while virtual cards or prepaid vouchers can often be handled and set up online.
Once you've loaded the prepaid card with funds, the next stage involves logging into your online casino account. If you don't have an account yet, you'll need to create one – a simple process that typically requires some basic personal information.
Next, head over to the casino's banking or cashier section. Here, you'll need to select "Prepaid Cards" as your chosen deposit method, then enter the relevant card details. These details will include the card number, CVV or security code, and sometimes the card's expiry date.
The final step is to enter the amount you wish to deposit. After confirming the transaction, the funds are generally available in your casino account instantly or within a few minutes, ready for you to enjoy your gaming experience.
How to Withdraw at Prepaid Card Casinos
When it's time to cash out your winnings, the process can be slightly more complex, especially considering the type of prepaid card used.
For prepaid cards that support withdrawal transactions, the process begins by navigating to the casino's banking or cashier section and selecting "Prepaid Cards" as your withdrawal method. Depending on the casino's requirements, you'll need to enter the desired withdrawal amount and possibly some card details. Once the transaction is confirmed, the waiting time for the funds to reflect on your card varies, typically ranging from a few hours to a couple of days.
However, for single-use prepaid vouchers, withdrawing directly is not an option. In these scenarios, you'll need to set up an alternate withdrawal method, with many casinos favouring a traditional bank account for this purpose. Each gaming platform typically has its own procedure in place for this, often involving a proof of funds security check.
This process forms part of the Anti-Money Laundering (AML) and fraud prevention measures. Casinos must ensure that any new withdrawal methods legitimately belong to the account holder. Despite sounding technical, this process is usually relatively straightforward. Each platform typically has dedicated customer service teams ready to guide you step by step through this procedure, which may include sending specific documents or screenshots as requested.
Once this verification process is successfully completed, your withdrawal can move forward. The time it takes can vary depending on the chosen method, with some options being quicker than others.
Pros and Cons of Prepaid Cards
In essence, the utility of prepaid cards as a payment method for online casinos revolves around various factors. Summarising the notable pros and cons can provide you with a concise snapshot to make informed decisions:
Efficient Money Management: The ability to preload a specific amount helps control spending, ensuring you only gamble with funds you're prepared to lose.

Enhanced Privacy: Many prepaid cards offer anonymity by not requiring disclosure of personal or banking details during transactions, which protects your personal information.

Broad Acceptance: Prepaid cards are widely accepted across numerous online platforms, providing a universally compatible payment solution.

Ease of Use: Their user-friendly nature ensures a smooth transaction experience.

Fast Transactions: Prepaid cards usually facilitate instant deposits (and sometimes withdrawals), allowing you to access and play games without delay.

Accessible: They provide a viable alternative for those who lack access to traditional banking services or credit cards.

No Credit Checks: Prepaid cards don't require credit checks, making them available to a wide range of users.

Flexible Loading Options: Many prepaid cards offer various ways to load funds, including direct deposit, bank transfers, and even cash at specific locations.
Withdrawal Limitations: As covered before, not all prepaid cards support withdrawals, necessitating the setup of an alternate withdrawal method.

Potential Fees: Some prepaid card providers may levy fees for activation, loading, or monthly maintenance, which can accumulate over time.

Fund Limitations: Unlike credit or debit cards, prepaid cards are limited to the amount you've loaded onto them, which may restrict large purchases or bets.

Less Protection: Prepaid cards generally don't offer the same level of fraud protection as credit cards, leaving you more exposed to potential financial loss.

Expiration Dates: Some prepaid cards have expiration dates, after which you might lose access to any remaining funds.

Limited Recourse for Disputes: If you encounter a problem with a transaction or a vendor, prepaid cards may not offer the same dispute resolution services provided by credit or debit card companies.
Top 10 Prepaid Cards That Work For Online Gambling
There are plenty of payment methods to consider when you enjoy online gambling, but it can take time to find a card or provider that suits your style. Prepaid cards are an option that tends to be overlooked by many. Secure, easy to use, and reliable, they are now widely available from established financial companies such as Visa and Skrill. In the casino, prepaid cards work in much the same way as credit or debit card; the key difference is that they have a fixed value.
Prepaid cards shield your bank or credit card details from the casino, so you have more privacy regarding your transactions. They are also a useful alternative for players who don't have a credit card or for those who find traditional e-wallets such as PayPal difficult to navigate.
Do All Prepaid Cards Work in Online Casinos?
There are numerous prepaid cards, and some may not be available in your location or the online casino you picked to play at. Different parts of the world, in particular the United States, the United Kingdom, and Canada, all have separate regulations when it comes to the cards their casinos will accept.
Let's take a look at some of the best prepaid cards for topping up a casino account.
#1 Paysafecard
A highly secure prepaid option, the Paysafecard is user-friendly and ideal for sports betting and gambling. You won't be asked for any personal details when you buy a card, and you don't need a bank account or a credit card to get started. You can get the plastic card and buy vouchers to top it up at various retail outlets in the countries served by Paysafecard. Once that's done, you can check the balance on your card by creating an account on their website.
By registering, you can use the 16-digit code the company supplies to make deposits at a casino. The first month is free, but you'll be charged a fee thereafter. This varies between territories, and you can find full details on their website. The transaction limit is low with the basic version of the card, so it might not suit high rollers, but the limit can be increased by registering and providing more personal details.
#2 Visa Prepaid Card
Players who are looking for a functional payment card that has an especially high balance limit should consider the Visa Prepaid Card. It comes in two forms; one is a reloadable card that you can continually top up as required, and the other is a gift card. This is a smart card that's designed for one-off payments, but you can choose to spend the balance bit by bit if you prefer.
Provided by Visa, this card offers all the protection and utility you'd expect from the trusted payment service. It works like a charm for gambling online, but if you also want to do a little shopping, it can take care of your general online purchases just as well.
The Visa Prepaid Card is easy to obtain, and you won't be subject to any credit checks or overdraft charges as you can only ever spend the balance you've loaded onto it. Once you've signed up, you can download the app to keep an eye on your balance or agree to alerts that update you after each purchase. The Visa website has details of over 30 prepaid cards, you can select an online provider or one that is partnered with a bank or retail outlet.
#3 OneVanilla Prepaid Card
The OneVanilla prepaid card is a recent innovation from a bank that has been around for over a decade. It has become a go-to solution for US gamblers who want to make deposits quickly, safely, and with minimal fuss. It's accepted by most casinos which specialise in sports books, slots and table games, but to be sure, always check the regulations before you sign up.
The company does not request any personal information, and their card can be used in any part of the United States. There are no fees, so as soon as you've loaded up the card, all the cash it holds is yours to spend.
#4 Play+ Prepaid Card
Fast and safe, the Play+ Prepaid Card is a great choice for anyone who regularly enjoys gambling online. Known as the 'cashless way to pay', this card is accepted across the United States at most regulated casinos. In addition to using it to top up your casino balance, you can visit an ATM to withdraw your winnings if you've had a lucky streak. You'll be assigned a PIN in advance, so there are no delays in getting your cash.
To protect your funds, this reloadable account is FDIC insured and will be accepted at all the big-name houses, from William Hill to Unibet and many more. In fact, Play+ is such a popular option with casino operators that many have designed a unique prepaid Play+ card that features their branding. After you've signed up and funded the card, transactions will be processed instantly, so you can get started on the roulette wheels or the card tables straight away.
#5 Flexepin Voucher
Security is a key feature at Flexepin, and if you have concerns over your privacy, this prepaid voucher could be the best choice. It allows you to make automatic payments into your casino account but will not link those payments to your bank or credit card. It provides an easy method when it comes to making deposits, but it also offers a secure way to shop online.
Once you've opened an account online, the vouchers can be purchased in retail outlets such as garages, newsagents and supermarkets. You can buy them using cash or an e-wallet such as PayPal. On the company's official website, you can find the nearest place to pick one up. The vouchers come with a 16-digit code that adds an extra layer of security to your transactions.
#6 Neteller Prepaid Card
Considered a reliable choice by online gamblers who want a flexible payment prepaid card, this version from Neteller has a range of benefits. It's one of the best-known cards available, so as you'd expect, it's incredibly secure, and the company will manage your financial details with care. Additionally, when you transfer funds into a casino account or withdraw your winnings, you can expect the process to be completed smoothly and swiftly.
You'll need a standard Neteller account to get the Net+ Prepaid MasterCard, but they offer you lots more utility in comparison to having a prepaid card alone. Primarily, you have constant access to the funds that are in your Neteller account, and this cash can be used to make a casino deposit whenever your balance is low. When your luck changes, withdrawing your winnings is simple. Just visit an ATM that supports MasterCard and choose how much to take out. You can choose a virtual card that you can only use to make online purchases or a plastic version which is good for offline use as well. Using the card is free in most countries, but there is a charge for shipping the plastic version.
#7 Skrill Prepaid Card
For experienced gamblers, Skrill is a familiar and reliable service. They've only recently added the Skrill Prepaid MasterCard to their roster, but it has already become a very popular way of spending money online. At the moment, there is no gift card option, so you'll be given a reloadable card that you can top up as you need to. As it must be linked to a Skrill e-wallet account, you'll also need one of those before getting started. By taking the time to sign up, you'll gain instant access to your funds from wherever you are in the world.
It's ideal for shopping in stores, but you can use it to make online purchases as well and withdraw cash at a MasterCard ATM when you have a positive balance. Casinos in some locations might not process payments from this card, although the Skrill e-wallet is universally accepted.
#8 American Express Prepaid Card
A dependable and popular option with casino fans from around the world, the American Express Prepaid Card is also very secure. You can choose between the gift card and the prepaid card, which can be topped up as necessary. You won't have replacement fees, expiring funds or service fees to contend with and this version of Amex is accepted almost everywhere their credit card is. As the funds will be replaced if they are lost or stolen, it's a safer option than carrying cash if you also plan to shop at physical stores.
Paying through this method is simple, and the transactions are very swift, as you'd expect from such a reputable company. Amex has invested heavily in AI technologies and uses these to protect their customer's funds. You can load a generous amount of cash onto this card, but the total amount varies between locations.
#9 Neosurf Prepaid Card
Offering all the advantages of a credit card with none of the paperwork they require, the NeoSurf prepaid card is a great way to fund your casino account. It's an accepted method of deposit in casinos across Europe and in the US, but also in most of Africa. To get one of these cards, you'll need to visit their website to locate a place of purchase near you. You can pick up the card and pay for the top-up vouchers at the same time. The vouchers are available in various amounts, but the balance limit is relatively low, which also impacts the deposit limit you are restricted to.
However, it's a very secure way of paying, and you can keep your private accounts separate from the card. You simply need to remember the PIN, as that's what you'll use to spend the funds. As there is no expiry date, you can keep a few NeoSurf cards and use them to fund your favourite casino account as needed.
#10 Payz Virtualcard
Payz might not be instantly recognisable as a brand, but it has been in the payment industry for years and many gamblers consider it to be a trusted service. Their single-use ecoVirtualcard was one of the first to offer a secure way of topping up an online casino account. Additionally, as gamblers are never asked to share private information, Payz is very secure. However, it's worth remembering that if you plan to withdraw your casino cash using this method, you'll have to sign up for an EcoAccount.
To offer an even more seamless experience to casino players, they also provide a PIN. This can be retrieved through the company website if it gets lost, so you'll never experience a delay in accessing your funds. In addition to being easy to use and convenient, the Payz service is available throughout Europe and is constantly expanding to cover new locations.
Top 5 UK Prepaid Card Casinos
Mr Q Casino
Although it started as a humble online bingo platform, Mr Q Casino has evolved into a robust gaming venue rivalling top UK casino sites. It boasts a diverse library and enticing bonus offers, providing an immersive gaming experience. For prepaid card users, the casino accepts payments through PayPal, offering security, convenience, and quick transaction times.
VideoSlots Casino
Established in 2011, VideoSlots Casino is renowned for its vast selection of over 9,000 games – from Blackjack and Roulette to Video Poker and Scratch cards. The brand accepts various prepaid methods like PayPal, MiFinity eVouchers, and ecoPayz. Moreover, its excellent customer service, promotions, and reliable reputation solidify it as a top choice for prepaid card users.
32Red Casino
You can't go wrong with such a track record! 32Red Casino has a legacy dating back to 2002 and has garnered multiple industry awards over its 20-year history. Its acceptance of prepaid cards like Paysafecard and ecoPayz caters to prepaid card users seeking secure, private, and straightforward transactions. The casino's high-profile sponsorships also add an element of prestige and trustworthiness, making it an attractive destination for discerning players.
King Casino
As a relatively new player, the Aspire Global-managed brand has swiftly risen to prominence. It offers an impressive assortment of over 1,000 games, with regular promotions to enhance the player experience. With multiple prepaid options such as PayPal, AstroPay, MuchBetter, and Paysafecard, King Casino caters well to those looking for security, simplicity, and convenience.
Grosvenor Casino
An extension of the esteemed Grosvenor brand, the online Grosvenor Casino offers a diverse mix of casino, slot, and arcade games. It also includes a compelling sportsbook for sports betting enthusiasts. Accepting PayPal and Paysafecard as payment options, Grosvenor Casino provides prepaid card users with an accessible and trusted platform.
Regular Card Vs. Prepaid Card: What's the Difference?
Traditional credit and debit cards have been the cornerstone of digital payments for decades. However, the advent of prepaid cards has stirred the pot, introducing new dynamics to the payment landscape. The primary distinction between these card types revolves around the source of funds, fees, security protocols, convenience, spending limits, and transaction processing times. Let's delve into these nuances in detail.
Fees Structure
Regular cards, whether credit or debit, often come with a raft of fees. The costs can accumulate from annual or monthly service charges to overdraft fees, ATM withdrawal charges, and interest payments (for credit cards).
On the contrary, prepaid cards may have activation and reloading fees but typically avoid the litany of charges associated with traditional bank-issued cards. That being said, it's crucial to understand your specific payment solution fee structure to avoid unexpected charges, as some prepaid cards may also have monthly maintenance or inactivity fees.
Safety and Security
Both regular and prepaid cards adopt advanced security measures such as EMV chips, secure online gateways, and sometimes two-factor authentication. However, prepaid cards edge ahead in this arena. Since they aren't directly linked to your bank account, the risk exposure in case of loss, theft, or cyber-fraud is significantly minimised – typically limited to the card's balance.
Convenience Factor
Prepaid cards offer unrivalled convenience, especially for those who prefer not to connect their bank accounts to their casino activities or those without access to traditional banking services. Regular cards require a bank account, credit approval, and sometimes a good credit score. With prepaid cards, no credit check or bank account is necessary; if you have cash, you can get a prepaid card and use it immediately.
Limits
With a regular card, your limit is usually defined by your credit limit (credit card) or the amount in your bank account (debit card). Conversely, a prepaid card's limit is defined by the amount of money you load onto it. This can be an advantage for those who want to manage their gambling budgets strictly – once your prepaid card is empty, you can't make further bets until you decide to reload it.
Time Of Transfers
Lastly, the time taken to process transactions can vary. Deposits are often instant, regardless of card type. However, withdrawals can be quicker with prepaid cards, particularly those linked to eWallets. Regular cards usually require 2-5 business days for withdrawals to clear, but some prepaid card withdrawals may process within minutes. Remember that the exact timings can vary based on the casino and card provider.
Do All Prepaid Cards Work in Online Casinos?
Prepaid cards have undeniably broadened the spectrum of online casino payment methods. However, it's important to note that not all are compatible with every online casino. Various factors, such as your geographical location and the specific regulations of your country, can affect which prepaid cards are accepted. For instance, the rules governing prepaid card usage in the UK, US, and Canada may differ, impacting which providers their respective casinos will allow.
Popular Prepaid Cards in 2023
Navigating the realm of online casinos can be a thrilling journey, especially when equipped with the proper knowledge. Remember, the right option for you might differ from the next player, so invest time researching and comparing choices before placing your bet. Check out our comprehensive list of the highest-paying online casinos to get started and make your online gaming experience a rewarding one. It's your turn to play!
FAQ
The deposit limit of a prepaid gift card generally depends on the amount initially loaded onto the card by the purchaser.
Yes, typically you can make multiple transactions using one prepaid card, as long as the cumulative cost of the transactions does not exceed the available balance on the card.
The transfer limits when using prepaid cards largely depend on the policies of both the card issuer and the specific casino. Some casinos and card issuers have daily limits, while others may have monthly limits or even limits per transaction. In order to understand the specific limitations, it's best to refer to both the card's terms and conditions and those of the casino.
Fees associated with depositing via prepaid cards depend on both the card provider and the online casino. While many casinos do not charge for deposits, some card providers might levy a fee.
If your prepaid or gift card doesn't have withdrawal capabilities, you'll need to select an alternative method for withdrawing your casino winnings. Options often include bank transfers or eWallet services, but the available options will depend on the casino's policies.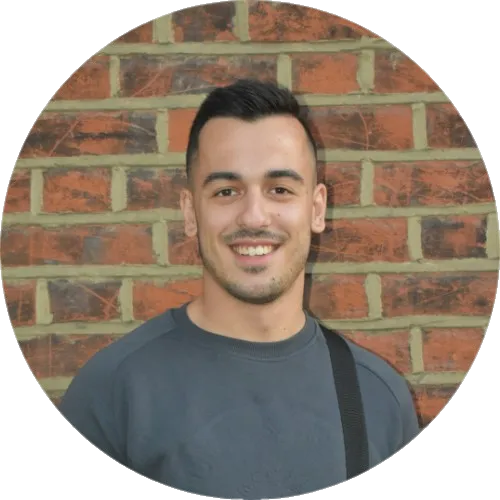 Charlon's unquenchable wanderlust and creative prowess fuel a dedication to crafting content that is informative, educational, and engaging. iGaming, technology, and travel remain the three…
More info on Charlon Muscat