Editorial Principles
We operate within a set of editorial principles to bring you unbiased, honest and trustworthy information. These principles are the foundation of everything we do and ensure that we focus equally on all aspects of online gambling payments.
We thoroughly test everything we review first-hand, and we'll give you the full lowdown, whether good or bad. This gives you everything you need to know to make an informed decision for your next steps.
Our Editorial Values
We aim to provide you with top-quality payment method reviews. You served up in an attractive format to easily access all the facts or read more in-depth analysis if you wish. You'll be able to quickly see the methods available in your country and what's best to use for the type of gambling you enjoy the most.
Check out our editorial principles in more detail and discover how we operate with your best interests at heart.
Payment Methods Focus
Our focus is solely on payment methods used on online gambling platforms. We review various options and test their compatibility with online casinos, sportsbooks, social casinos, etc. We're all individuals, and whilst some of us might prefer an eWallet, others might be looking for a better way to process a bank transfer.
The financial products and services market is ever-changing, almost as fast as the online gambling world! So we ensure that we are on top of all the latest payment method releases, news and information.
Accurate Information
We want to provide you with accurate information, so we thoroughly research and review everything before publishing it. Our financial and casino experts are hot on data; we can sniff out rogue information and separate the good from the bad.
You can always rely on us never to give you any misleading information; you'll only get the straight-up facts. If a payment method isn't trustworthy, you'll never find PayGamble recommending it.
Focused on our Readers
We wouldn't be where we are today if it weren't for you. Our focus is always on you, and we developed PayGamble to suit all types of online gamblers. We've said it before, but we are real-life gamblers from all walks of life, with varied backgrounds in the financial industry or online gambling.
And we want to provide you with the best experience possible, so we are always open to new suggestions. We'd love your feedback about what we do or what you'd like us to do!
Verified Contributors
Our editorial team comprises online gambling and financial industry experts with verified experience and qualifications. We also use the expertise of other in-house team members, allowing us to produce only the best content for you.
We Cover all the Payments
We do cover it all! You can expect to find our site packed with all the latest casino payment methods. But you'll also be able to find top-quality information on more traditional methods of depositing and withdrawing. We leave no stone unturned in the world of casino payment methods!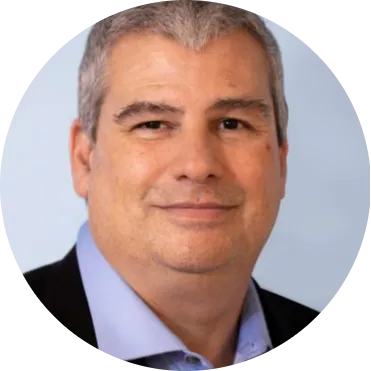 FINANCIAL AUTHOR
Kevin Flynn
Kevin Flynn is a lean start-up business consultant, PowerMBA, and Senior Financial Markets Editor at Investors Prism. He lives in Leominster, Massachusetts, with his wife…
More info on Kevin Flynn