Best Netspend Casinos 2023
Five million users might not seem like a big number when you compare it to some of the other payment processors out there, but it's a substantial customer base. Netspend has used that base to acquire a substantial market share in the online casino gambling space.
👉 Netspend is primarily a prepaid debit card provider that operates in the United States. As such, it is not commonly accepted as a payment method for online gambling in the UK. It's important to check with the specific online gambling site you want to play at so you can determine the available UK payment methods and any restrictions or guidelines they may have in place for UK players.
What is a Netspend Casino?
Netspend casinos are online casinos where players can use their pre-paid Netspend debit card for deposits into their casino account. The cards can be loaded at over 130,000 retail locations in the United States, via direct deposit, or with an ACH transfer from another bank. The Netspend mobile app also provides a mobile check capture option.
Netspend has been around since 1999 when it was founded by two brothers who had recently immigrated to America from Mexico. Roy and Bertrand Sosa were just looking for a way to shop online without a credit card. They had no idea their concept of "digital currency" would take flight the way it has. Netspend is now one of the most respected names in online gambling.
Netspend casinos give players the opportunity to spend only what they can afford because their debit cards draw from a bank account, not a credit limit. Netspend is FDIC insured and a registered agent of The Bancorp Bank, Regions Bank, Pathward, NA, and Republic Bank & Trust Company. It's one of the safest and most secure payment methods and ways to do business online.
Pros and Cons of Netspend Casinos
United States citizens have little to complain about with Netspend. The app is easy to use, and the service is simple to sign up for. They offer customised debit cards with a photo of your choice, a high-interest savings account to store funds, and a direct deposit option. When used for online casino gambling, Netspend has the following pros and cons:
You can buy reload packs at most local pharmacies and variety stores. The funds are available immediately after you load them on the card and casino deposits are available instantly for online gambling.

Netspend tracks all your transactions and provides additional services like a savings account, a rewards program, and automated bill paying.

Netspend offers virtual credit card numbers for those who want to track their casino spending separately and user-to-user instant transfers that are free of charge.

Anyone can get signed up online in a few minutes and start using their account within a few days when their debit card arrives.
Netspend is primarily a United States payment option. It's available in some other countries but is most popular with Americans.
How to Make a Casino Deposit with Netspend
Before you begin, you need to purchase a Netspend card and activate it. You'll also need to load funds onto the card. Loading can be done by purchasing a reload pack from one of 130,000 retail locations in the United States, by direct deposit, or via ACH transfer from your bank. Once all that's done, here's how to make an online casino deposit at a Netspend casino.
Make sure the casino accepts Netspend as a payment option

Find the cashier's window in the online menu

Navigate to the deposit page

Select "Netspend" as your deposit option

Enter the amount you'd like to deposit

Enter your Netspend card number

Wait for the confirmation and redirect
Netspend is a debit card branded with the Visa or Mastercard logo, so even casinos that don't specifically advertise that they accept Netspend might take it. There will be a slight pause after you hit "submit." This is when the card is being processed. Redirect and confirmation of deposit typically happens within a few seconds. Wait for that before leaving the page.
Netspend Casinos Deposit Fee
Netspend has several account options when you first sign up. Account holders can choose to pay by transaction or pay a small monthly fee for unlimited free transactions. The casino may also charge a deposit fee, but that's rare. Netspend casinos want you to play. They're not going to throw obstacles in the way of you doing that.
How to Make a Casino Withdrawal with Netspend
You can't make a casino withdrawal onto a Netspend debit card, but the bank account attached to your card has a routing and account number that can be used for ACH payments. You'll get your money faster if you choose another payment option, but ACH is a choice with most online casinos if you'd prefer. It will take several days to see the money in your bank account.
How to Setup a Netspend Account
You could set up a Netspend account right now by opening a new tab and going to Netspend.com. There's a simple form there to fill out, and no credit check is required. You could also go to your local pharmacy or variety store, buy a Netspend card, and use your phone or internet to activate it. There's nothing complicated about it. That's why it's so popular.
Why Choose Netspend Online Casinos?
Limiting the amount you can spend by the funds you have available is always a good idea for online gamblers. Doing it with a Visa or Mastercard debit card from a well-known provider like Netspend expands the selection of online casinos you can choose from. Add in the cash management tools, and the real question is, "Why wouldn't you choose Netspend casinos?"
Netspend Casinos FAQs
Information about Netspend is not hard to find on the internet if you live in the United States. Most people see the Netspend logo every time they go shopping, whether they acknowledge it or not. It's a prepaid debit card. There's nothing complicated about that. Here's some of the other information you should have about this platform if you choose to use it.
Most online casinos that take Visa or Mastercard accept Netspend cards. Some of the more popular casinos that fall in this category are VulkanVegas Casino, JackpotVillage Casino, Caxino Casino, JonnyJackpot Casino, and Wildz Casino. Scroll to the top of this page for a complete list.
Yes. Netspend operates under the same regulations and guidelines as any other FDIC-insured bank. They're required to meet strict security protocols and protect the identities and financial information of their users. It's one of the safest ways for US residents to gamble online.
Yes. Netspend is licensed by the New York State Department of Financial Services to engage in money transmission and the sale of prepaid cards. They're headquartered in Austin, Texas. Netspend casinos are legal in the United States and extremely popular with Americans.
Netspend cards have global usage and can be utilised at any establishment that accepts a debit Visa or Mastercard, depending on the card's type, the UK included.
Netspend Visa and Mastercard debit cards come from the Bancorp Bank, Regions Bank, Pathward, National Association, and the Republic Bank and Trust Company. Netspend is a registered agent of each of these. Deposits to your Netspend card are FDIC-insured. Netspend is regulated by the US Federal Trade Commission (FTC).
There is a minimum reload amount of $20 and a maximum reload amount of $500 for each reload pack. Once the reload pack is purchased, the cashier will activate it.
Grab 100% Bonus up to £200
Visit Casino

Playing at Videoslots.com is restricted to persons over the age of 18+ and so are our offers. We see gambling as adult entertainment. Play responsibly. BeGambleA You are permitted to place a single or multiple bet only up to a value of 50% of the bonus amount on any game OR an amount up to £ 20 – whichever is lowest. If you try to do so, a pop-up will appear to notify you. If you ignore this pop-up and attempt to wager more than £ 20 or more than 50% of your bonus amount in a single wager, your Bonus will be forfeited.ware.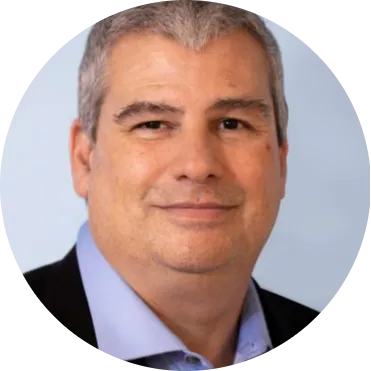 FINANCIAL AUTHOR
Kevin Flynn
Kevin Flynn is a lean start-up business consultant, PowerMBA, and Senior Financial Markets Editor at Investors Prism. He lives in Leominster, Massachusetts, with his wife…
More info on Kevin Flynn