Know Your Rights and Obligations as an Online Casino Player
Playing casino games online is a popular activity in the UK and worldwide. To ensure a secure experience, it's crucial to know your rights before registering at an online casino. Reputable operators guarantee fairness, transparency, and safety, preventing cheating and data breaches.
This casino player's rights guide covers legal protections, responsible gambling practices, and information about gambling authorities and data protection, providing essential insights for your online gambling journey.
What Kind of Rights Do Casino Players Have?
Casino players have certain rights that are designed to protect them and ensure a fair and enjoyable gambling experience. Understanding your rights as a casino player is important for making informed decisions and advocating for yourself as a consumer.
👉 Transparency and Fairness of Results
Online casino players' rights are safeguarded by Consumer law, ensuring operators cannot exploit players through hidden contract terms. According to the Consumer Rights Act 2015, all contract terms must be transparent and fair. Operators must make all contract details visible. Additionally, online casino games must provide fair results, often through random number generators. Operators undergo testing by third-party agencies like eCOGRA and iTech Labs to ensure fairness and compliance.
👉 Protection of Players' Privacy and Banking Transactions
For this, online casinos use advanced encryption technologies and adhere to strict data protection regulations. Secure payment methods are used to protect banking transactions, including SSL encryption and reputable payment providers.
👉 Player Funds Segregation
Online casino players have the right to player funds segregation, which means that their funds are kept separate from the casino's operating funds. This ensures that players' money is always available for withdrawal and is not used to cover the casino's expenses.
Online casinos must have policies and procedures in place to protect player funds in the event of insolvency. Players can check if a casino is complying with player funds segregation by reviewing the casino's website or contacting customer support.
👉 Against Gambling-related Harm
Online casinos are required to implement responsible gambling measures such as:
allowing players to set deposit limits and self-exclusion options

screening players to ensure they are not underage or excluded from gambling

monitor players' gambling activity and intervene if they notice any signs of problematic gambling behaviour
👉 Underage Gambling
Preventing underage gambling is a crucial responsibility of online casinos, and players have the right to access services that are free from underage players.
Online casinos can employ various measures to ensure this, including:
requesting identification documents

using third-party identity verification services

provide information on the legal gambling age

promote responsible gambling practices
👉 Operating Licences
Operating licences are essential for the regulation of online gambling. Online casinos are required to hold a valid operating licence from a reputable regulatory authority to legally offer their gambling services.
Regulatory authorities oversee the online gambling industry, setting strict standards for casinos to adhere to.
Players can check if an online casino holds a valid operating licence by looking for information on the casino's website or contacting customer support.
👉 Advertising Regulations
Online casinos are required to follow strict advertising regulations to prevent misleading or harmful promotions. Regulations cover areas such as content, channels, and targeting of vulnerable groups.
Casinos must also provide clear and transparent information about promotions and bonuses. Players should only gamble with online casinos that adhere to these regulations.
👉 Betting Regulations
To ensure a fair betting experience, online casinos are required to comply with strict betting regulations set out by regulatory authorities. These regulations cover the types of bets that can be offered, maximum and minimum amounts that can be wagered, and rules for settling bets. Online casinos must also provide clear and transparent information about their betting activities, including odds and payouts. In addition, they must have measures in place to prevent problem gambling, such as self-exclusion options and deposit limits.
👉 Consumer Rights Act 2015
The Consumer Rights Act 2015 protects UK consumers, including online casino players, by providing them with various rights. These include the right to a refund, fair dispute resolution, and clear information about the products and services they use.
Online casinos must comply with this legislation, and players should be aware of their rights. If a player believes their consumer rights have been breached, they should contact the casino's customer support team or the relevant regulatory authority.
👉 Data Protection Act 1998
The Data Protection Act 1998 protected personal data held by online casinos in the UK, with data collection, storage, and processing principles. Players had rights to access, correction, and marketing preferences.
The act was replaced by the GDPR in 2018, offering even stronger protections and rights. Online casinos must comply with GDPR, and players should choose compliant operators to ensure their personal data is secure and used only for legitimate purposes.
Online Casino Customer Obligations
Online casino customers have certain obligations to meet, which vary depending on the casino and the jurisdiction in which it is licensed. However, some general obligations apply to all online casino customers:
Provide accurate personal information. Online casinos must verify your identity to comply with anti-money laundering regulations.
Be honest about your age and location. You must be of legal gambling age and reside in a jurisdiction where online gambling is legal.
Play responsibly. Set deposit and spending limits, and take breaks regularly.
Report suspicious activity. If you suspect fraud, report it to the casino immediately.
Read the casino's terms and conditions carefully to understand your rights and obligations as a customer.
Tips for fulfilling your obligations:
Be honest and accurate when providing personal information.
Verify your identity with the casino, if required.
Set deposit and spending limits.

Take breaks from gambling regularly.

Report suspicious activity to the casino immediately.
By following these tips, you can help to ensure a safe and fair gambling experience for yourself and others.
Player Rights and Obligations: Cheat Sheet
We will provide a concise cheat sheet summarizing your current casino gambling rights and obligations, ensuring you have a clear understanding of your responsibilities and entitlements while playing at online casinos. This resource will serve as a handy reference for a smooth and informed gaming experience.
| CRITERIA | YOUR RIGHT | YOUR OBLIGATION |
| --- | --- | --- |
| Respect internal regulations | X | YES |
| Prove ownership of payment methods | X | YES |
| Gamble when over 18 | X | YES |
| Access to responsible gambling tools | YES | X |
| Play at verified casinos | YES | X |
| Do not cheat at games | X | YES |
| Prove your identity | X | YES |
| GAMSTOP self-exclusion tool | YES | X |
| Dispute casino decisions | YES | X |
| Provide data in case of a dispute | X | YES |
| Receive money from a voided bet | YES | X |
Who Protects Your Rights as an Online Casino Player?
Playing online casino games should be a safe and enjoyable experience. But if things go wrong, who can you turn to? This subsection explores the organisations and authorities that protect your rights as an online casino player in the UK.
UKGC Player Rights
The UK Gambling Commission (UKGC) is the primary regulatory body that oversees online gambling in the UK. As per the UKGC, online casinos are required to:
provide fair and transparent games that undergo regular testing and auditing

secure and keep private personal and financial information

offer access to responsible gambling tools

provide a dispute resolution service for complaints and disputes

take measures to prevent underage gambling and ensure players are of legal age
MGA Player Rights
The Malta Gaming Authority (MGA) is the regulatory body that oversees online gambling in Malta. The MGA works to ensure that online gambling in Malta is safe, fair, and responsible.
As a player, you can feel confident that your rights related to fair and transparent games, secure and private information, access to responsible gambling tools, and dispute resolution service are protected under their regulations.
Spelinspektionen Player Rights
Spelinspektionen, the Swedish Gambling Authority, provides players with certain rights to ensure a fair and safe gambling experience. These rights include the right to self-exclusion, set deposit limits, and provide players with clear and accurate information about games, payouts, and terms and conditions.
If players have complaints, they can file a report with Spelinspektionen, who will investigate and take action if necessary.
Country-Specific Laws
Country-specific laws for online casinos can vary significantly from one country to another. These laws can impact online casino players in many ways, including the legal gambling age, licensing and regulation, advertising and promotions, taxation, and payment processing.
Failure to comply with these laws can result in fines, legal penalties, and other consequences.
Betting Regulations
To ensure responsible gaming, online casinos in the UK must follow betting regulations that involve setting maximum bet limits, following strict advertising regulations, providing self-exclusion options, and imposing time limits on games. They must also verify player identity to prevent underage gambling.
These regulations aim to promote a safe and enjoyable online gaming experience for all players in the UK.
Who Enforces the Gambling Act 2005?
In the UK, the Gambling Act 2005 is enforced by the Gambling Commission. This regulatory body is responsible for ensuring that all forms of gambling in the UK are conducted fairly and openly and that children and other vulnerable persons are protected from being exploited by gambling.
How the Law Translates for UK Gamblers
The laws governing online gambling in the UK are complex and constantly evolving. As a result, it can be difficult for gamblers to understand their rights and obligations when using online casinos. So, let's help you understand them.
👉 Be of Legal Age
In the UK, all forms of gambling are restricted to individuals who are 18 years of age or older.
UK gamblers should always ensure they are of legal age and not allow anyone under 18 to access their accounts or payment methods, to comply with the law and prevent underage gambling.
👉 Play in Your Own Name & Prove Your Identity
To comply with UK gambling laws and prevent fraud, UK gamblers must play in their own name and verify their identity with the online casino. This helps ensure safe and secure online gambling and prevents identity theft and fraud.
To verify their identity, UK gamblers may require you to provide:
personal information such as name, address, and date of birth

identification documents such as a passport or driver's licence
Online casinos may also use third-party services to verify the identity of their customers, such as credit reference agencies or identity verification services.
👉 Prove the Origin of Used Funds
To prevent money laundering and illegal activities, you may be required to prove the origin of your funds.
If a gambler uses funds that are not their own, they may need to provide information about the source of those funds. This could include information about employment, inheritance, or other sources of income.
Online casinos may monitor transactions and report suspicious activity to authorities.
👉 Respect a Casino's Internal Regulations & Do not Cheat
It is important to follow the rules and guidelines set out by online casinos in the UK when gambling online. Cheating, colluding, or engaging in any illegal or unethical behaviour can lead to penalties and legal action.
👉 Do Not Facilitate Minors' Access to Gambling
In the UK, it's illegal for minors (people under the age of 18) to gamble. To prevent underage gambling, UK gamblers should secure their accounts and devices, set up parental controls, and report any suspicious activity.
👉 Cooperate with Regulatory Bodies, During Disputes
UK regulatory bodies like the UK Gambling Commission exist to ensure online gambling sites operate responsibly. To resolve disputes with online casinos, cooperate with regulatory bodies by providing evidence of your complaint.
Some online casinos may have their own dispute resolution processes, but if necessary, escalate the issue to a regulatory body. By following proper procedures, UK gamblers can protect their rights and ensure a safe online gambling experience.
👉 Do Not Use Credit Cards
Since 14 April 2020, the use of credit cards for online gambling has been banned in the UK to protect vulnerable gamblers from debt.
UK gamblers can use other payment methods like debit cards, e-wallets, and bank transfers instead. It's essential to check a casino's terms and conditions before depositing, as some may have restrictions on certain payment methods.
👉 Do not Attempt to Play When Self-Excluded
Self-exclusion is a voluntary tool for UK gamblers to exclude themselves from all online gambling activities. It's essential for individuals who struggle with problem gambling or need a break.
Trying to play at a casino while self-excluded is illegal and may result in legal action and a permanent ban. Seek professional help from organisations like GamCare or BeGambleAware if you're struggling with problem gambling after self-exclusion.
Many players may not be fully aware of their rights. However, reputable online casinos will typically make an effort to educate their customers about their rights and responsibilities as players. As a player, you must read the terms and conditions, familiarise yourself with relevant regulations and guidelines, and seek assistance from regulatory bodies or customer support if needed.
KYC, or Know Your Customer, is a process that is commonly used in the online gambling industry to verify the identity of players and to ensure that they meet certain legal requirements.
Casinos carry out KYC to meet legal and regulatory requirements and to prevent fraudulent activities.
By verifying the identity of their players and making sure that they are of legal age to gamble, casinos can ensure that they are complying with the law and promoting responsible gambling.
KYC also helps casinos to prevent money laundering and other illegal activities, as it allows them to monitor transactions and identify any suspicious behaviour.
You'll be required to provide at a minimum, your name, address and date of birth in order to gamble. You may also be asked to provide proof of address and proof of where your money comes from, such as a payslip.
You'll find casinos without the KYC process, but we do not recommend that you play at such casinos since it shows a lack of commitment to fairness, player safety and responsible gambling.
If a licensed and regulated gambling business goes bust, the players' funds are typically protected and held separately from the company's operating funds, ensuring that the funds are available to pay out to players. However, not all online casinos and gambling sites have adequate player fund protection measures in place.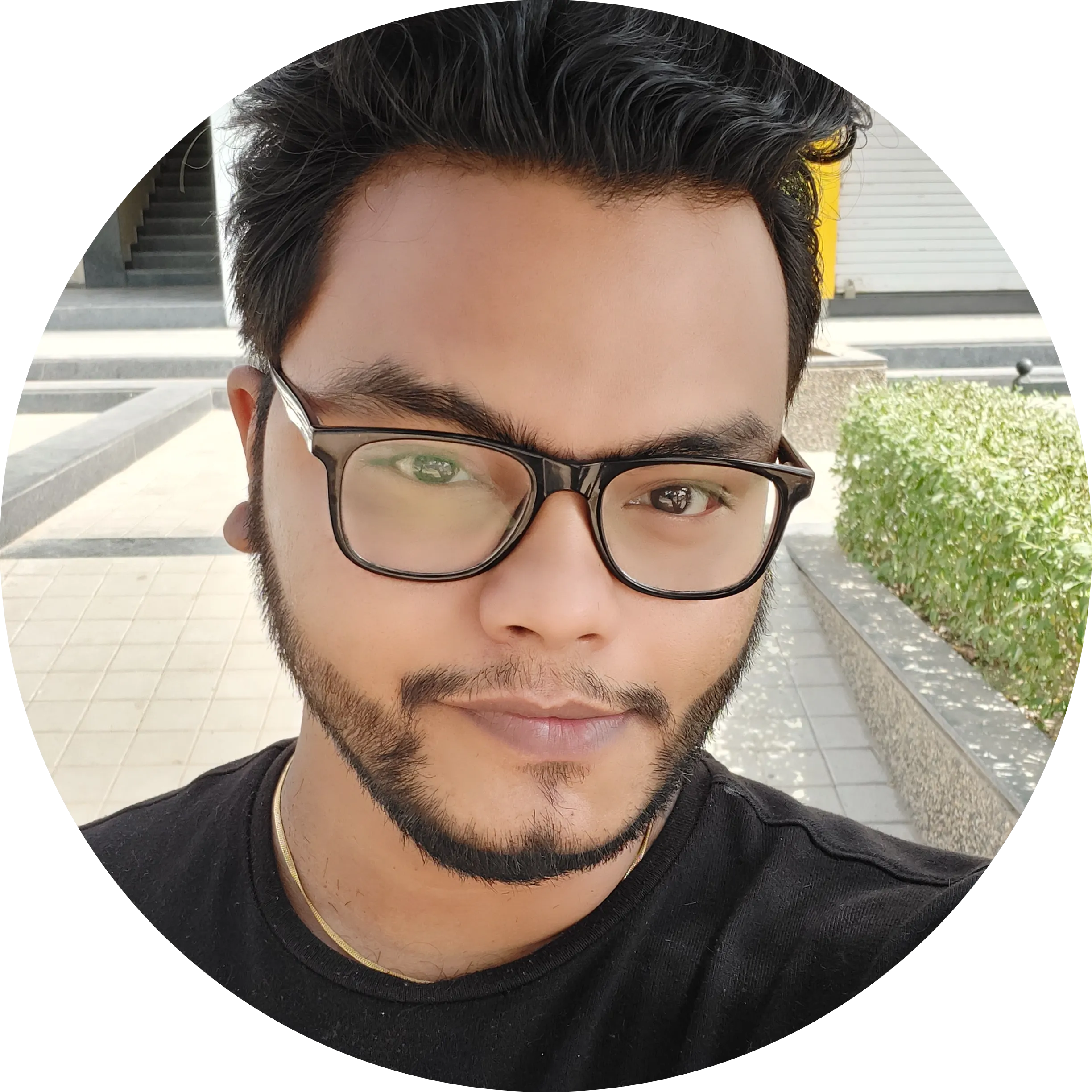 Gaurav is a passionate content writer and contributor, specializing in the crypto, Web3, and iGaming sectors. He discovered his love for writing and research in…
More info on Gaurav Roy