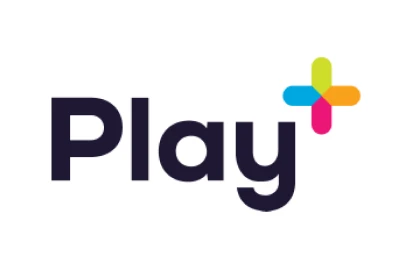 Best Play+ Casinos 2023
To date, thirty-three USA states have implemented their programmes for online gambling legalisation so far, while the remaining three have not yet begun doing so. The number of states that permit mobile sports betting has increased from 18 in January 2022 to 26 today. So, it was inevitable that someone would develop a safe and secure US-based payment option for online gamblers. That's what Play+ is. They're an FDIC-insured payment card that you can use at your favorite US online casinos.
Featured Casinos Accepting Play+
Since Play+ Casinos are primarily focused on the USA market and are still not that popular in the UK, we have selected some of the best UK casinos for our UK-based players. Find the list below:
| | |
| --- | --- |
| 🎰 Best for Online Slots | VideoSlots |
| 🎲 Best for Casino Games | Dream Vegas |
| 💎 Best for Live Casino | Magic Red |
| ⚽ Best for Sportsbook | Unibet |
| ⚡ Best for Payout Speed | Winomania |
| 📋 Best for Security | PriveWin |
| 🚀 Best for Our Team | 888Casino |
What is a Play+ Casino?
Play+ Casinos are some of the most customer-friendly and secure places for US online gamblers to play their favourite casino games or place sports bets. Unlike most third-party payment apps, Play+ is available to connect to at the cashier's window. You don't need a prior account setup to use it, which is a perfect option to have for a payment method. That can all be done inside the casino. Just click on "Play+" and follow the instructions.
Once established on Play+, you can fund your account with a credit card or bank account. It can then be used for casino deposits and casino withdrawals. It's also big with all your favorite sportsbooks, including DraftKings, FanDuel, Caesars Sportsbook, and BetMGM. The accounts where your money is held are all FDIC-insured, adding another level of security.
Each state has its own individual Play+ program, so deposit and withdrawal limits vary depending on that state's regulations.
Pro and Cons of Play+ Casinos
Play+ is one of the most widely accepted payment options at online casinos and sportsbooks in the United States. Many of these casinos have problems with the acceptance rate of traditional credit and debit cards. With Play+, that won't be a problem, and you can withdraw your funds using an ATM machine. Other payment options don't have that feature.
Your online casino deposits and withdrawals are processed instantly, so here's no waiting on your money.

Online casinos and sportsbooks heavily promote Play+, so they include new Play+ players in any bonus or promotions programs.

Play+ can be your ticket into the VIP room. Frequent users are often presented with opportunities enjoy perks like lower fees and higher deposit limits.

Play+ uses the latest encryption technology and bank-level security to ensure your online casino transactions are safe and secure.

There are no maintenance fees and no deposit fees once there's money on your Play+ card. There are small load fees and charges if you withdraw your money using an ATM machine.
Play+ accounts are set up at the cashier's window and can only be used at that online casino or sportsbook. If you play or bet at multiple locations, you'll need separate accounts for each of them.

Standard Play+ cards have deposit limits of $2,000 per day, $4,500 per week, or $10,000 per month. VIP cards allow you to deposit up to $70,000 per month.
How to Make a Casino Deposit with Play+
Play+ accounts are free, but you'll need to register for one at each of the casinos or online sportsbooks you frequent. To do this, navigate to the "cashier's window" or "banking area" of the site and select "Play+" as your deposit option. Then do the following:
Select "fund account."

Choose your funding method: MasterCard, Visa, Discover, or ACH

Input account details/credit card number.

Reselect "Play+" for your deposit.

Enter the deposit amount.

Wait for confirmation.
Play+ Casinos Deposit Fee
There are no fees for using Play+ for online casino or sportsbook deposits. You will need to pay a "load fee" to add money to your account, but the amount of that fee should be $2.00 or less. There are also no monthly maintenance charges to keep a Play+ account, so you can leave your money on the card if you want to. Many online gamblers keep a balance to avoid load fees.
How to Make a Casino Withdrawal with Play+
Making an online casino withdrawal, aka taking a payout, is about as simple as it gets when you use Play+. We don't even need a numbered list to show you how to do it, but we're going to include one anyway. Here's what you need to do to withdraw your money:
Select "Play+" as your withdrawal preference at the cashier's window.

Enter the amount you want to withdraw.

Click "continue" and wait for confirmation.
Play+ Payout Fees
Payout fees vary from casino to casino. Some don't charge for withdrawals. Those that do typically charge a small flat fee or a percentage of the amount you're taking out. If you want to use an ATM machine to turn your payouts into actual cash, there will be a fee for that too. That fee doesn't come from Play+, though. It's usually the ATM company that charges it.
Play+ Online Casinos Withdrawal Time
This is one of the best features of using Play+ for online casino gambling or sports betting. Withdrawals happen instantly, and the money is available to take out at the ATM as soon as the withdrawal processes to the card. Other payment processors make you wait one to three days before you can access your money. That's why Play+ is so popular in the US.
How to Setup a Play+ Account
Most reputable US online casinos and sportsbooks will direct you to Play+ when you set up your online account on their site. If you're not directed to them automatically, go to the cashier's window or banking area of the website and look for the Play+ logo. Click on that icon and then complete the following steps to get set up on Play+.
Click on the "new account" tab of the Play+ menu.

Input your name, address, cell number, and social security number.

Fund your account with MasterCard, Visa, Discover, ACH, and eCheck from your bank.

Confirm your physical address to receive a plastic card in the mail.
You can start using your account before you get the physical Play+ card. When the card arrives, you can use it for ATM withdrawals. Remember, you'll need to repeat this process at each casino or sportsbook you play at, so you might want to pick one or two favorite venues to limit the number of accounts you need to keep funded.
Why Choose Play+ Online Casinos?
Play+ is one of the most secure and easy-to-use deposit and withdrawal methods for online casino gamblers in the United States. Money moves in and out of your account instantly, you can use your Play+ card for ATM withdrawals, and you can easily fund your card with most major credit cards or with a bank account transfer.
Play+ Casinos FAQs
Play+ is often confused with an e-wallet or payment processor like PayPal. it's neither. When you fund a Play+ card, your money is going directly into an FDIC-insured bank account. That gives you added protection that those other payment options don't have. Another advantage is that Play+ is an ATM card, so it can be used for real-world applications, not just online.
You can't use Play+ to gamble at a live-action casino, but you can use a Play+ card to withdraw funds from the ATM in the lobby. You'll also be able to use it for any online sportsbooks that the casino has access to. This is becoming more and more common.
Yes, dozens of online casinos in the US accept Play+. Many of them even promote as their primary deposit and withdrawal option.
Yes, you should use Play+ at online casinos if its available. It's one of the safest and most popular online casino and sportsbook payment options in the US.
Yes, you can play online slots with Play+. There are very few limitations for players that use Play+. Online casinos and sportsbooks in the US promote it heavily.
Each Play+ account is unique to the venue where the account is opened. Play+ can "block" the site by simply terminating their relationship with them.
You can't use Play+ at all casinos but Play+ is pretty popular across the United States.
Scroll to the top of this page to see a full list of Play+ casinos.
Play+ is most popular with sportsbooks. DraftKings and FanDuel are at the top of the list.
Play+ is a Nevada-based fintech company worth over $1 billion. They've processed more than $5 billion in online gambling transactions, but they're classified as a nonbank financial company (NBFC), meaning they don't need a banking license and are not regulated.
Get 100% up to 25GB + 25 Free Spins
Visit Casino

18+ to register and play. BeGambleAware. Deposit at least £10 of real money into your player account to participate in any ongoing offers. Winnings received through the use of a extra/bonus spins shall not exceed £/€100. Full Terms & Conditions apply.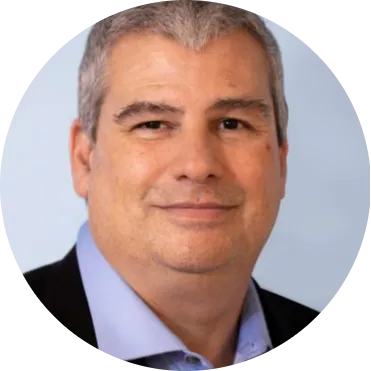 FINANCIAL AUTHOR
Kevin Flynn
Kevin Flynn is a lean start-up business consultant, PowerMBA, and Senior Financial Markets Editor at Investors Prism. He lives in Leominster, Massachusetts, with his wife…
More info on Kevin Flynn