Best Euteller Casinos 2023
Established in 2007, Euteller has quickly become one of Finland's most popular online bank transfer systems. To date, they've processed over one billion euros in transactions. In recent years, they've begun to make headway into the online gambling space.
They're building a reputation there as an easy-going partner with incredible customer loyalty numbers. Euteller has over 1 million customers in Finland.
Best Euteller Betting Sites 🎲
Jackpot Slots

Easy Registration

Free Spins
Grab 100% Bonus up to £200
Playing at Videoslots.com is restricted to persons over the age of 18+ and so are our offers. We see gambling as adult entertainment. Play responsibly. BeGambleA You are permitted to place a single or multiple bet only up to a value of 50% of the bonus amount on any game OR an amount up to £ 20 – whichever is lowest. If you try to do so, a pop-up will appear to notify you. If you ignore this pop-up and attempt to wager more than £ 20 or more than 50% of your bonus amount in a single wager, your Bonus will be forfeited.ware.
What is a Euteller Casino?
Euteller is based in Finland and provides an online payment option for Finnish consumers. They started in the eCommerce shopping space but have expanded their operations to include some of your favorite online casinos. Their banking partner list includes Danske Bank, Nordea, OP Bank, Aktia, Tapiola, Handelsbanken, Alandsbanken, S-Bank, and Pohjola.
Customers at the above banks may already have access to Euteller. Online players should look for the Euteller logo at the cashier's window wherever they choose to play. You'll find that deposits are simple to complete, inexpensive, and processed quickly.
All of its features have made Euteller a primary option for Finnish gamblers. Payouts through Euteller are not yet available.
Euteller also offers a service called Siirto, a mobile payment service still in its early launch stage. Expect it to show up in the casino space sometime soon, perhaps under the Euteller umbrella, but possibly as a different payment option. This new product should bring in more than three million potential online gamblers in Finland.
Pros and Cons of Euteller Casinos
Euteller has completed fifteen million transactions in the eCommerce space, but they have a limited track record in the online casino world. Despite being new, the reports submitted on their service are primarily positive.
Their customer service is good, deposits process quickly, and security is up to banking standards. The major drawback is you can't make withdrawals with it. Here are some pros and cons:
Euteller only does business in two languages: English and Suomi

Euteller provides a direct connection to your Finnish bank account

This is required by the banks that Euteller partners with
You must have a bank account with one of Euteller's bank partners to use the service

You can use Euteller for casino deposits
How to Make a Casino Deposit With Euteller
Depositing with Euteller isn't that much different from depositing with any other online bank transfer system. The most difficult part is finding an online casino that accepts Euteller. If you're in Finland, that will be easy. Other parts of the world have not yet become aware of this system, so you may need to find an alternative deposit method.
Find a Euteller Casino: To make this easier, we have published a list of Euteller Online Casinos at the top of the page. You can also search online for them.
Navigate to the Cashier's Window: Some casinos may call it the "banking area" or some other derivative. Most call it a cashier's window. Find it.
Confirm that they accept Euteller: The Euteller logo should be displayed at the cashier's window if they accept it. If not, use the online chat feature to ask about it.
Select Euteller as your deposit option: This is where this gets very easy. Click on the option for Euteller and enter the amount you want to deposit.
Confirm and click "submit". Please wait for a redirect to your bank to confirm the transaction, and that's it. You're done and can start gambling.
Euteller transactions happen in real time because they're connected directly to their partner banks. That means your money will show up in your casino account almost instantly.
Euteller Casinos Deposit Fee
Online casinos seldom charge for small casino deposits, but you should read the terms and conditions carefully at the cashier's window to confirm that. Euteller charges 1.80% on all transactions, provided they are in Euros. You will be charged a currency conversion fee if you try to use another currency. It's best to avoid that if you can.
How to Make a Casino Withdrawal With Euteller
Unfortunately, Euteller does not yet offer online casino withdrawals or payouts, so you'll need to find another payment processing option. Euteller can fund back bank accounts via debit and credit cards as a workaround. If your payout is applied to one of those, you can re-deposit with Euteller the next time you play.
How to Setup a Euteller Account
There's good news and bad news here. You don't need to set up a Euteller account to use it for online gambling deposits, but you need to have an account at one of their partner banks, which are all in Finland now. If you already have a qualifying account, you can click on the Euteller logo at the cashier's window to be connected directly to your bank.
Why Choose Euteller Online Casinos?
Euteller would be one of our top choices for online gambling deposits if it had more global reach. It's the number one option in Finland for those who live, work, or gamble there. As a safe and secure payment processor, they get high marks.
For simplicity and convenience, the ratings are even higher. They also have outstanding customer service.
Euteller Casinos FAQs
Most of what Euteller does as a payment processor is fairly standard in online gambling. They're an online payment processor connecting directly to Finland's major banks. That makes them safe, secure, and fast. The only real drawbacks are the geographical limitations and the inability to get payouts.
Here are some other common questions about it:
If we're talking about brick-and-mortar casinos here, the answer is no. Euteller is a solution for eCommerce and online gambling, not an option for a trip to Las Vegas.
Yes, many online casinos accept Euteller, even outside of Finland. Players need a Finnish bank account to use the system, but casinos worldwide have accepted it.
You should definitely use Euteller at online casinos if you have the option. It's safe, fast, and secure. Casino deposits are instant and come directly out of your bank account.
Euteller is a money transfer tool used by traditional banks in Finland. That means your casino deposit is treated as cash, as it should be. The casino will let you play slots with that.
Euteller must have security protocols because they offer direct connections to traditional bank accounts. That includes the ability to block transactions.
No. Several online casinos do not accept Euteller.
A full list of Euteller casinos is at the top of this page. Voodoo Dreams casino, CasiPlay casino, AHTI Games casino, and Royal Panda casino are the most popular.
Voodoo Dreams is the highest-rated real money Euteller casino.
Euteller is licensed and supervised by the Financial Supervisory Authority of Finland (FIN-FSA).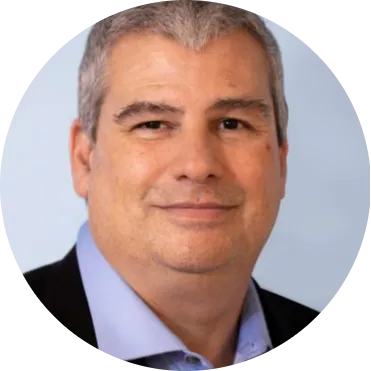 FINANCIAL AUTHOR
Kevin Flynn
Kevin Flynn is a lean start-up business consultant, PowerMBA, and Senior Financial Markets Editor at Investors Prism. He lives in Leominster, Massachusetts, with his wife…
More info on Kevin Flynn