Online Casinos in the Philippines Using GCash
A growing number of online casinos are accepting GCash, one of the Philippines' most popular and trusted online and mobile payment methods, allowing more people than ever to explore the incredible world of real-money online casino gaming.
Established in 2004 and owned by a joint effort between three of the biggest businesses in the region, GCash has become the payment method of choice for Filipinos, with many curious to see what kind of casino gaming options are available using the ewallet.
Here we'll tell you everything you need to know about GCash casinos, including what they are and why you'd want to join one, how to open a GCash account, how to deposit and withdraw at GCash online casinos, and the best GCash casinos to join.
Best GCash Betting Sites 🎲
Featured Casinos Accepting GCash
Want to start GCash gambling now? Jump right in with our rundown of the top GCash casinos by feature:
| | |
| --- | --- |
| 🎰 Best for Online Slots | 20Bet Casino |
| 🎲 Best for Casino Games | 888 Casino |
| 💎 Best for Live Casino | Stake Casino |
| ⚽ Best for Sportsbook | 888 Casino |
| ⚡ Best for Payout Speed | YYY Casino |
| 📋 Best for Security | Wildz Casino |
| 🚀 Best for Our Team | BitStarz Casino |
What is a GCash Casino?
A GCash casino is an online casino that accepts GCash as a payment method – that is, the site allows you to make deposits and withdrawals using GCash. GCash casinos are ideal for those in the Philippines who are already familiar with GCash or who want a fast and easy way to start playing for real at online casinos.
GCash is a leading mobile and digital wallet with a solid reputation. It is owned by Mynt Innovations Inc., a joint venture between three tech and telecoms giants, like the popular AliPay, Ayala Group, and Globe Group. Launched in 2004, GCash has become the premier mobile wallet in the Philippines, with an estimated current user base of 60 million.
As an exceedingly popular payment method in the Philippines, GCash is an essential option that many savvy online casinos want to offer their potential members, which is why you'll find many GCash casinos to choose from.
Pros and Cons of GCash Casinos
GCash is a very popular payment method in the Philippines, but how does it rank when enabling deposits and withdrawals at online casinos? To help you decide if GCash is the right online casino payment method for you, here's a list of GCash's pros and cons:
One of the most popular online and mobile payment methods in the Philippines with some 60+ million users

Fully licensed by Bangko Sentral ng Pilipinas (Philippines central bank)

No fees for GCash transactions

Both deposits and withdrawals supported

Fast processing times

Excellent reputation, long history (since 2004) and widespread availability
Only available in PHP

Only available to Philippines residents
How to Make a Casino Deposit With GCash
To start playing online casino games with GCash, you'll first need to create a GCash account, which we'll guide you through later in this article if you don't already have one. Once you have a GCash account, you can then use it to add funds to your online casino of choice and start playing games for real money winnings.
Here's how to make a GCash deposit at an online casino, step by step:
Open an account with the online casino of your choice, ideally, one that's been recommended, such as those featured on this page.
Visit the online casino's cashier, usually by clicking on any of the site's deposit buttons.
In the list of payment methods, click GCash.
In the box that appears, enter how much you want to deposit and click Deposit.
You'll then be redirected to the GCash payments page to enter your login details and click on Pay to complete the transaction.
Your deposited funds will then appear in your casino account balance, usually instantly, when you're ready to start playing.
GCash Casinos Deposit Fee
As you can see, making a GCash deposit at an online casino is very quick and easy. But the question is, are there any fees for depositing using GCash?
You'll be pleased to know that the best GCash casinos do not charge fees for making deposits. Even better, you won't be charged a fee by GCash either when using their payment service in this way. That means those deposited funds are yours to play with as you see fit, in their entirety.
If you want to ensure this is the case, it's worth checking the online casino first. Many online casinos present all their payment options on a specific site page (e.g. Payment Methods or Banking). They often include relevant information such as deposit timeframes (usually instant) and applicable fees.
How to Make a Casino Withdrawal With GCash
Once you've had some fun at your GCash online casino of choice, you'll hopefully have some winnings to withdraw. How do you go about getting your hands on those winnings?
Withdrawing your winnings back to your GCash account is easier than depositing. Here's how GCash withdrawals from online casinos usually work:
Log in to your online casino account and visit the cashier.
In the withdraw section, choose GCash as your payment method.
Enter how much you want to withdraw along with a few additional details as requested.
Click the withdraw button to complete the transaction.
Once the online casino has approved your withdrawal request, your withdrawn funds will appear in your GCash account. From there,e you can use those funds to make additional payments online or send them back to your bank account.
GCash Payout Fees
So what about fees on the withdrawals side? Will you be expected to pay extra for withdrawing your winnings using GCash?
Luckily, the best GCash online casinos don't charge you any fees for deposits or withdrawals, so you can get your hands on all of your winnings. GCash won't charge you for withdrawing funds from your casino account to your GCash account either, which is good to know.
However, you might be charged a fee by GCash if you withdraw funds via your local outlet or to your bank account. Fees can vary from 2% of the withdrawal amount to a ₱10-18 set fee, depending on your bank.
GCash Online Casinos Withdrawal Time
The time it takes for your casino withdrawal amount to arrive in your GCash account can vary. This is because online casinos have to follow strict rules regarding the movement of money online for them to comply with anti-fraud laws.
As a result, part of the withdrawal process, particularly for your first withdrawal, involves sending documentary evidence of your identity and sometimes your source of funds too. If you don't complete this verification procedure, the online casino cannot pay you your winnings, so it's important to provide the required documents as soon as possible.
Once you've sent the casino the requested documents, their fraud department will do some checks to ensure all the information you've provided matches that held on government databases and that there's no suspicious activity on your record. This process can take anywhere from an hour or two to a few days, depending on the online casino.
This is what is called the pending time for withdrawals.
When the casino is satisfied, your withdrawal request will be approved. Thankfully, you won't have to wait much longer for your winnings to reach your GCash account. Since GCash is an online and mobile ewallet, withdrawals via this method tend to arrive quickly, usually within an hour.
How to Set Up a GCash Account
Opening an account at GCash is straightforward; you can even do it directly from your mobile phone. Just follow the steps below and your new GCash account will be up and running in no time:
Find the GCash app on the Google Play Store or the App Store and install it onto your mobile phone.
Open the GCash app and enter your mobile phone number in the box provided.
You'll then be sent a 6-digit authentication number by text message. Enter it into the box provided within the GCash app.
Enter a few personal details such as your name, address, and email address.
Create a 4-digit mobile PIN (MPIN), which will be your account password.
A popup will confirm that you have successfully set up your new GCash account.
When you first open the app after registration, you'll be sent an authentication code by text message to make sure it's you who is accessing the service. Once authenticated, you can log in with your MPIN and use GCash. You can then add your bank account, bank card, or even a PayPal account to add funds to your GCash wallet.
You can verify your account quickly and easily to unlock the full benefits of GCash, including more relaxed transaction limits. Just click Verify Now within your Profile in the GCash app, then follow the prompts to submit a photo of your government-issued ID and yourself. You'll usually be verified within 24 hours.
Why Choose GCash Online Casinos?
If you're a resident of the Philippines, chances are you're already using GCash. Playing at a GCash online casino means you can use a payment method that you're already familiar with and comfortable with.
If you aren't familiar with GCash, it's an excellent choice for Philippines residents as it has a solid reputation and is the leading ewallet in the region with over 60 million users – that's over half the country's total population.
Not only does GCash provide excellent quality service and a very secure way of sending and receiving money, it also enables you to make fast deposits and withdrawals at GCash online casinos, with no fees to pay at the most recommended sites.
That means you can make a deposit, play industry-leading online casino games, and withdraw your winnings using the same GCash ewallet.
GCash Casinos Questions
Still have unanswered questions about GCash Casinos? You're in the right place. Below you'll find a collection of commonly asked questions along with their answers, which should help clear up any remaining gaps in your knowledge:
A growing number of online casinos allow you to deposit and withdraw using GCash. For a list of our best ranked ones, check the top of this page.
GCash is a mobile wallet, which means you can use it to pay for goods and services online. One of the things you can use GCash for is to make deposits at supported online casinos. Therefore, technically, yes you can use GCash to gamble, but only through a supported online casino.
There's almost no limit to the number of world-leading slots you can play using GCahs to fund your experience. That's why it's important to take the time to explore everything a GCash casino has to offer before signing up, so you can choose the one that offers the widest selection of slots, amongst other important factors, of course.
Making a deposit at an online casino using GCash is very simple. Just visit the online casino's Cashier, select GCash as your payment method, find the casino's GCash account number or QR code, send your deposit amount, enter and confirm the details back at the casino and your funds will appear in your casino account ready to play.
As a payment service provider, GCash can refuse to honour transactions to and/or from sites that it finds are operating illegitimately or fraudulently. To ensure your transactions aren't rejected, be sure to only join a reputable GCash casino.
While GCash may not be offered as a payment method at all online casinos, you will still have plenty to choose from, so be sure to take the time to find the one that best suits you.
You're unlikely to find US-facing online casinos that accept GCash as a payment method, since GCash is a mobile wallet that operates solely within the Philippines. However, you'll still have plenty of top notch online casinos to choose from.
For a selection of the best GCash online casinos, check our section towards the top of this page.
GCash is registered in the Philippines and is a Bangko Sentral ng Pilipinas-licensed financial services provider.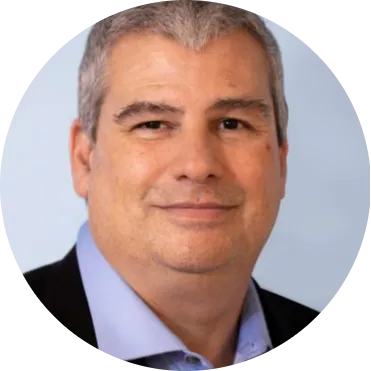 FINANCIAL AUTHOR
Kevin Flynn
Kevin Flynn is a lean start-up business consultant, PowerMBA, and Senior Financial Markets Editor at Investors Prism. He lives in Leominster, Massachusetts, with his wife…
More info on Kevin Flynn