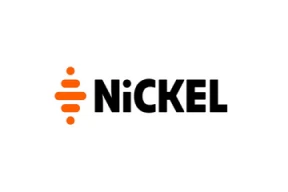 Guide to Nickel Casinos 2023
Digital bank accounts are the newest evolution in personal finance. They eliminate the need to go to a physical location, sit in a waiting room, and fill out paperwork. Nickel Bank in France is a good example of this. With a five-minute setup process and high-level security, they have become one of the fastest-growing payment methods in the online casino gambling space.
Nickel was made specifically for French customers, and players at online casinos love it since it's easy to use and keeps their money separate from their regular accounts.
What is a Nickel Casino?
Nickel casinos offer the added advantage of giving players the chance to isolate their casino spending from other expenses. Nickel digital bank accounts are currently available in France, Spain, Portugal, and Belgium. The platform has over two million users and is still growing. Their presence in the European online gambling space is significant.
Looking at the safest payment methods on a broader scale, there's something for everyone's game. Generally speaking, digital banks are simply faster than traditional banks. Transactions happen instantly in most cases, and money transfers are simpler. Gamblers can have dedicated accounts that are used solely at Nickel casinos. This enhances the gaming experience because you can only spend what you've already earmarked for the casino. With a credit card, you can easily overspend.
Nickel was founded in 2012 and was originally named the "No Bank Project" by Hugues Le Bret, a former bank CEO. They were acquired by BNP Paribas in 2017 and renamed "Nickel." They've been making headway in the online gaming space since then. Today, Nickel casinos offer all your favourite casino games, including online slots and table games.
Nickel Casinos Pro and Cons
No payment method is perfect. Nickel comes close. The technology is top-of-the-line, fees are low, Nickel provides a physical Mastercard that can be used at non-Nickel casinos that accept credit cards. There are a few issues with loading times and availability, but the advantages outweigh the disadvantages. Here's a full list of the pros and cons of Nickel casinos.
Setting up a Nickel account can be done online in less than five minutes. You'll need an ID and mobile phone number to receive SMS codes.

Nickel is owned by the French international banking group and regulated by The European Central Bank, so they're authorised to issue physical credit cards. Nickel cards are branded with the Mastercard logo.

Nickel doesn't charge a fee for deposits or withdrawals, but the online Nickel casino might.

The European Central Bank has strict security protocols for all banks under their jurisdiction.

All Nickel transactions are protected with the latest encryption technology, making it secure and safe to use for online gambling.
Nickel is only available in France, Spain, Portugal, and Belgium. That will likely change as they grow their presence in the online casino space.

Nickel does not offer Neteller and PayPal as a payment method.

Nickel withdrawals are categorised as credit card withdrawals by online casinos, so it could take several days before you see your funds.
How to Make a Casino Deposit with Nickel
Online deposits are the area where digital banks have an advantage over payment processors and traditional banks. Transferring money from a digital bank into an online Nickel casino account is an easy and incredibly fast process. You can begin by selecting a Nickel Casino from the list on this page, then complete the following steps:
Create a casino account at the online casino

Find the banking area on the website

Choose "Mastercard" as your preferred deposit method

Enter your card number, expiration date, and three-digit security code

Click the "submit" button and wait for a confirmation message

Check your casino account for the deposited funds
The money from your deposit should show up instantly in your casino account. That means you can start playing all your favourite games right away. There may also be bonuses for using your Mastercard. Make sure you take advantage of those. Most importantly, have fun.
Nickel Casinos Deposit Fee
Nickel doesn't charge you a transaction fee when you make an online casino deposit, but the casino might be because you're using a credit card as your funding source. The casino is charged a processing fee for credit card transactions. They might pass that fee on to you. That's not the case at all Nickel casinos, but you should be prepared for it just in case.
How to Make a Casino Withdrawal with Nickel
Making a withdrawal from an online casino, also known as taking a payout, is the exact same process as making a deposit. The only difference is that you'll be selecting "withdrawal" at the cashier's window instead of a deposit. The withdrawal method, like the deposit method, will be Mastercard. The amount you withdraw will be applied to your Nickel credit card balance.
Nickel Payout Fees
Many online casinos generate revenue by charging a percentage of the player's winnings, so taking a payout may cost you a portion of the withdrawal. This is not something that's unique to Nickel casinos. It's a practice on some sites regardless of what your payment method is. There may also be additional fees because Nickel payouts are credit card transactions.
Nickel Online Casinos Withdrawal Time
Withdrawing from an online casino to your Nickel account is asking them to apply that amount to your credit card balance. That takes anywhere from two to four days, making Nickel one of the slower payout options. You may want to deposit with Nickel but choose a different payout option to withdraw.
How to Setup a Nickel Account
You can register for a Nickel account online or through their mobile app, then visit one of their point-of-sale retail locations to pick up your Nickel card and IBAN number. The process for registering an online account is as follows:
Go to Nickel.eu and click "Open an Account"

Fill out the form. It takes less than five minutes.

Check your phone and email for a 5-digit code

Visit a Nickel point-of-sale location to pick up your card (€20)

Activate your account and card with the merchant

Receive your IBAN and PIN code via SMS
You will be required to present identification at the merchant when you pick up your Nickel Mastercard. This is to confirm that you're a resident of one of the countries Nickel does business in. As of this writing, those are France, Spain, Portugal, and Belgium.
Why Choose Nickel Online Casinos?
Digital banks provide a higher level of security than payment processors or traditional banks that haven't caught up with new encryption technology yet. The Mastercard logo on a Nickel debit card provides universal access to almost all casinos. It's also easy to open a Nickel account and simple to use your card once you have it.
Nickel Casinos FAQs
Navigating the world of casino payment options can be confusing. There are several choices of payment processors, pay-by-phone platforms, traditional banks, credit cards, and digital banks. Nickel is a digital bank that uses a Mastercard as its primary transaction vehicle. Hopefully, that simplifies things for you. Here's some other information that could be helpful.
Yes. There are several online casinos that offer bonuses and incentives to online gamblers who use Nickel Mastercard for deposits. Nickel debit cards also give players access to other casinos that accept credit cards as a deposit or withdrawal method.
Some of the more popular casinos that accept Nickel are Fortune Coins Casino, Gambino Slots, Chumba Casino, and Pulsz Casino. There are others listed at the top of this page. We update the list regularly, so come back to this site if you're looking for a new place to play.
Safety is always a concern when doing business online. Casinos that accept Nickel are no exception. The payment method is safe because The European Central Bank regulates it, but the casino site could still be compromised. Use only the Nickel casinos listed on this site if you want to protect yourself from identity theft or fraud.
Nickel Bank is based in France and owned by the French international banking group, also known as BNP Paribas S.A. Licensing and regulation is handled by The European Central Bank.
100% up to £200
Visit Casino

18+. Mr Vegas is operated by Videoslots Ltd further to it being licenced and regulated by: the Gambling Commission of Great Britain ("GCGB") In Great Britain under licence reference number 39380 ; Spillemyndigheden ("DGA") in Denmark under License Number 18-0650512. Players in the United Kingdom using the services under Videoslots Ltd's GCGB license are subject to the English Terms and Conditions.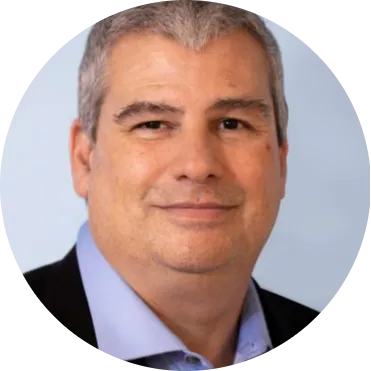 FINANCIAL AUTHOR
Kevin Flynn
Kevin Flynn is a lean start-up business consultant, PowerMBA, and Senior Financial Markets Editor at Investors Prism. He lives in Leominster, Massachusetts, with his wife…
More info on Kevin Flynn