Best Trustpay Casinos 2023
There are literally hundreds of ways to pay for online gambling. Digital wallets have become popular, but they require a lengthy sign-up process. Credit cards can be risky because the numbers could be stolen, so many shy away from using them. Payment gateways are appealing because they protect credit card information. Trustpay is a payment gateway.
Featured Casinos Accepting Trustpay
We have ranked some of the best online casinos that accept Trustpay according to their best features. Find the list below:
| | |
| --- | --- |
| 🎰 Best for Online Slots | 1xSlots Casino |
| 🎲 Best for Casino Games | Royal Panda Casino |
| 💎 Best for Live Casino | Omni Slots Casino |
| ⚽ Best for Sportsbook | Royal Panda Casino |
| ⚡ Best for Payout Speed | William Hill Casino |
| 📋 Best for Security | Royal Panda Casino |
| 🚀 Best for Our Team | William Hill Casino |
What is a Trustpay Casino?
Trustpay is an Eastern European competitor to PayPal, so their growth has been somewhat slowed by taking on the biggest name in the payment gateway space. Founded in Slovakia in 2009, they've done well, but there's still plenty of room for them to grow. They currently support over 100 currencies, including crypto, and they're expanding their services.
Trustpay casinos are also increasing in number. As a payment gateway, Trustpay can provide online gamblers the anonymity and security they need to make online casino deposits safely. Users can pay through Trustpay with their credit cards, bank accounts, and several well-known digital wallets like ApplePay and GooglePay. Think of it as an additional security firewall.
Online casino adoption of Trustpay has been slow. That's not because of their security or technology. It's a competitive space. Those casinos that are using it offer bonuses for Trustpay deposits and access to the most popular table games and online slots. Trustpay is also expanding the business side of their app, so expect more casinos to adopt it soon.
Pro and Cons of Trustpay Casinos
It's important to understand that Trustpay is not a digital wallet or clearance firm. Trustpay is a payment gateway, which means they act as a third-party processor that protects both the casino and the player.
The word "trust" in Trustpay describes what they do. They take two parties that know nothing about each other and provide a trusted way to transfer money.
Trustpay is free. They don't charge any fees for online casino deposits, or any other transactions made through their payment gateway.

The Trustpay platform supports several payment methods, including credit cards, ACH, wire transfers, and digital wallets.

That number includes cryptocurrencies and several dozen fiat currencies including US dollars, British pounds, and Euros.

There's no waiting time to use your deposited funds in your casino account. Deposits are registered instantly, so you can start playing right away.

Trustpay is heavily encrypted, meets the most recent PCI SSC safety standards, and is a registered member with Visa, Mastercard, and UnionPay.
Trustpay can be used for online casino deposits, but not withdrawals. Gamblers at Trustpay casinos will need to find another option for payouts.

Trustpay has been in business since 2009, but they're a new player in the online casino space. The adoption rate is still low.
How to Make a Casino Deposit with Trustpay
Compared to other types of payment methods, the most appealing feature of a payment gateway is that users are not required to open an account to use it. If you have a credit card and you're visiting a Trustpay casino, you can use them to process your deposit. It protects your credit card information, ensures the security of your funds, and it's free. Here's how to make a deposit:
Find a Trustpay casino (See the list at the top of this page)

Create an online account with the casino

Navigate to the cashier's window or banker's area

Select "Trustpay" as your preferred deposit method

Enter an amount and click "deposit"

Follow the prompts from Trustpay

Enter your deposit information

Wait for confirmation
Using Trustpay is fast, and non-invasive, and your funds will be available in your online casino account right away.
Connect Trustpay to a digital wallet like ApplePay, and you'll be able to tap into additional funds any time you need to. Not having to worry about security creates a more relaxing and enjoyable gaming experience. Pick a Trustpay casino and give it a try.
Trustpay Casinos Deposit Fee
Trustpay is free for online consumers and gamblers at Trustpay online casinos. They make their money by charging the merchant a processing fee. Many casinos absorb this fee and don't pass it on to their players. Others charge you a processing fee to make a deposit. That fee doesn't come from Trustpay. It comes from an online casino.
Why Choose Trustpay Online Casinos?
Availability is the only drawback of Trustpay casinos. There are not enough of them. Those that partner with Trustpay provide a service that's good for the online player. You don't need to worry about security, and your deposits are treated as cash, so you can play immediately after you make a deposit. It's simple, secure, and adds to the fun of the experience.
Trustpay Casinos FAQs
Trustpay is one of the simplest online payment methods for casino gambling, but it's not as well-known as other payment gateways like PayPal and Skrill. When something is new or relatively unknown, folks have a lot of questions about it. We've done our best here to list out the most common questions and provide some answers.
Yes. There are several Trustpay online casinos, and more should be coming soon. Competing against established brand names in the payment gateway space and their inability to process withdrawals has been slowing down growth.
Some of the more notable names on this list include LV Bet Casino, Spinit Casino, and Omni Slots Casino. You can scroll to the top of this page to see more. We'll be keeping a running list of them as more Trustpay casinos open and if the company makes any changes.
Yes. Trustpay casinos are safe and secure. Trustpay is heavily encrypted, meets the most recent PCI SSC safety standards, and is a registered member with Visa, Mastercard, and UnionPay. Each of those entities has strict security requirements their members need to follow.
There are no laws prohibiting the use of Trustpay in the United States, but there are also no online Trustpay casinos operating inside the United States. This could be due to the market saturation of PayPal, but it could change as Trustpay continues to gain adoption in Europe.
Trustpay casinos are like any other online casino. They have the same games, online slots, and bonus programs that their competitors have. The difference is that they offer a secure payment gateway, aka payment processor, that allows you to use multiple payment methods.
The presence of a secure payment gateway like Trustpay is one indicator that an online casino is legitimate. Be careful of sites that offer limited payment options or ask you to enter credit card numbers in non-encrypted fields. You can also search online for site reviews.
Trustpay belongs to the first financial institution of the European Economic Area (EEA). They're also a member of Visa, Mastercard, and UnionPay. They're regulated by the Payment Card Industry Security Standards Council (PCI SSC).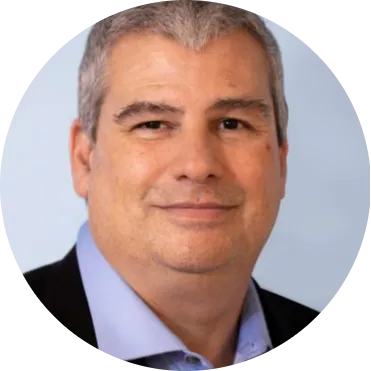 FINANCIAL AUTHOR
Kevin Flynn
Kevin Flynn is a lean start-up business consultant, PowerMBA, and Senior Financial Markets Editor at Investors Prism. He lives in Leominster, Massachusetts, with his wife…
More info on Kevin Flynn