Dominic Field, PayGamble Author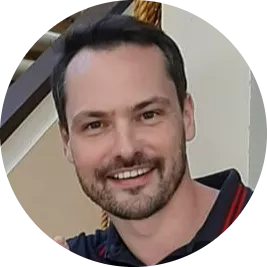 A gambling industry professional of 15+ years, Dominic has launched retail and online gambling sites for industry giants around the world. These days, he pursues his passion for writing while travelling the globe.
His interest in gambling began at university, where he founded a poker society. There, he also discovered a love for horse racing, leading to a betting office job. A talent for words allowed him to supplement his income; most of his work covers poker strategy, betting tips and casino guides.
He joined Africa's largest retail sports betting operator in 2010 and eventually launched their first-ever betting websites. In 2016, he left for the Philippines, working with the AsianLogic group, before moving to Kenya and Dafabet in 2018. Other names on his CV include Livescore Bet and Star Sports.
Throughout his career, he never gave up on his hobby. And in April 2021, he shifted his focus to writing on a full-time basis.

Author
Emma Summer
Emma Summer is a passionate writer and content contributor, highly interested in iGaming & Business industries. Throughout her career, Emma's played a vital role in delivering accurate and well-researched content that engaged the audience, provided information, and ranked well in Google. In over ten years of experience, Emma's been a part of different niches where she was responsible for research & development of beginner's guides, "how-to" guides, FAQs, definitions, content trends, curated lists, and other evergreen content. For most of her career, she's worked as a ghostwriter and only recently decided to start signing her content. Emma is a passionate writer who looks forward to new writing challenges, business updates, and exciting gambling novelties.

Author
Kevin Flynn
Kevin Flynn is a lean start-up business consultant, PowerMBA, and Senior Financial Markets Editor at Investors Prism. He lives in Leominster, Massachusetts, with his wife Evelyn, two cats, and nine wonderful grandchildren. Kevin has been working on the launch of PayGamble since March 2022, with the role of financial author.