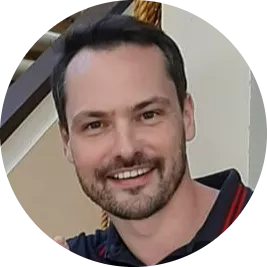 Dominic Field, PayGamble Author
A gambling industry professional of 15+ years, Dominic has launched retail and online gambling sites for industry giants around the world. These days, he pursues his passion for writing while travelling the globe.
His interest in gambling began at university, where he founded a poker society. There, he also discovered a love for horse racing, leading to a betting office job. A talent for words allowed him to supplement his income; most of his work covers poker strategy, betting tips and casino guides.
He joined Africa's largest retail sports betting operator in 2010 and eventually launched their first-ever betting websites. In 2016, he left for the Philippines, working with the AsianLogic group, before moving to Kenya and Dafabet in 2018. Other names on his CV include Livescore Bet and Star Sports.
Throughout his career, he never gave up on his hobby. And in April 2021, he shifted his focus to writing on a full-time basis.