All About Little Rabbit, the Cryptocurrency On the Rise
If you're reading this, you're probably well aware of the buzz around cryptocurrency in recent years. New coins pop up all the time, and it's not always easy to find alternatives to Bitcoin that show potential for success.
One token that we're really interested in following is Little Rabbit (LTRBT). And in this article, we'll break down the essential information about this up-and-coming altcoin. We'll reveal details about its background and explain how you can acquire it. But more importantly, you'll discover whether or not we think it's worth an investment.
Payments Similar to Little Rabbit
What is Little Rabbit?
Launched at the end of June 2021, Little Rabbit is a cryptocurrency token built on what was then known as the Binance Smart Chain. Like many coins, LTRBT is an open-source and completely decentralized digital currency that aims to provide fast and secure transactions using a distributed ledger. However, in our opinion, Little Rabbit stands out.
First of all, Little Rabbit's tokenomics model is somewhat unique. It aims to incentivize and reward long-term holders while discouraging large investors from manipulating the price. This approach provides a stable foundation for the Little Rabbit ecosystem, one of the reasons we expect to see sustainable growth over time.
Another big feature of the Little Rabbit model is the idea of gas-free yield generation. The protocol automatically distributes a portion of each transaction to all LTRBT holders. This creates passive income for investors, while also cutting down the impact of high gas fees on the network as a whole.
Migration to LTRBT v2
In August 2022, a migration of the original Little Rabbit token – referred to as v1 – took place. This has now been replaced by LTRBT v2, and the first iteration of the coin is obsolete. So for accuracy, whenever we talk about this coin, its value and whether it's a good investment, we're referring to LTRBT v2.
What is Rabbit Finance?
Something else that's worth clearing up before we go any further is the difference between Little Rabbit and Rabbit Finance. The latter, launched in March 2021, is a different decentralized finance (DeFi) platform entirely, also built on the BNB Smart Chain (BSC).
It too offers a yield farming mechanism and other interesting features, but this project has no links to the Little Rabbit crypto token. The use of a cute bunny logo for both companies is likely rooted in the "rabbit hole" metaphor that's often associated with the DeFi ecosystem. Any additional similarities are simply coincidental.
Who owns Little Rabbit?
During the course of our research, we were not able to uncover details of the people behind the Little Rabbit project. For a brief moment, we wondered if that might be a possible red flag. But any fears were quickly allayed by a visit to the official Little Rabbit project page.
In addition to the original white paper, this website also shows the results of an audit carried out by Dessert Finance. They are a leading provider of due diligence reports in the crypto world, with over 1,000 audits under their belt since their formation. So it's fair to say they know a few things about assessing DeFi products.
While they too were unable to unearth details of Little Rabbit's ownership or management team, they are unconcerned by this fact. It's not an unusual state of affairs, as there are many reasons why project owners may wish to remain anonymous.
We'll be keeping a close eye on the progress of LTRBT, so if and when information emerges, we'll be the first to report it. In the meantime, check our extensive list of reliable payment methods to use for gambling online.
How to Buy Little Rabbit Token
In order to buy Little Rabbit, you'll first need a wallet that's set up for decentralized apps. You can read more about how to do this in our guide to Little Rabbit casinos.
Once your wallet is configured, here's what you need to do:
Visit an exchange.

There are many exchanges and platforms which facilitate cryptocurrency trading. Binance is our favorite example due to the low commission fees.

Register or log in.

Open an account if you don't have one yet. Enter your login credentials to access your account.

Purchase BNB.

To acquire Little Rabbit tokens, you'll first need to purchase Binance Coin (BNB) and swap it directly for LTRBT. You can trade fiat money or other cryptocurrencies for BNB.

Send BNB to your wallet.

Withdraw your BNB from your chosen exchange and send it to your wallet. Ensure you're using the BEP20 (BSC) option.

Make the swap.

Once the BNB hits your wallet, use an app like Pancake Swap to exchange it for LTRBT. Don't forget to configure your wallet to store LTRBT first using the ERC20 smart contract address.
What Is Little Rabbit (LTRBT) Live Coin Price & Liquidity?
For the time being, we're unable to bring our readers live LTRBT trading data. But we aim to offer such stats on our site in the near future, so please watch out for that.
In the meantime, we'll try and address a few frequently asked questions about the price of Little Rabbit.
What Is the Market Cap of Little Rabbit (V2)?
In the middle of February 2023, LTRBT vs had a market cap of approximately USD 3.5 million. This pales into insignificance compared to more established cryptos like Bitcoin (BTC), Ether (ETH) or even Litecoin (LTC). But it's still extremely early days for this new digital currency which seems full of promise.
What Is the All-Time High of Little Rabbit (V2)?
According to CoinCarp.com, the Little Rabbit price was at its highest in January 2022 when it reached $0.00000002. In mid-February 2023, its value was USD 0.00000001113. At this point, LTRBT is clearly a long way off being as valuable as other currencies.
How Many Little Rabbit Tokens (V2) Are There?
The LTRBT token supply is limited to one quadrillion, or 1,000,000,000,000,000 coins. A finite supply is one of the reasons that Little Rabbit should be able to control inflation over time. We feel that the stability of the token is one of its greatest assets.
Until we can offer live content, you can check the LTRBT trading volume and other key data at a variety of sources. Most cryptocurrency exchanges allow you to track such information, usually including a historical price change chart.
Is Little Rabbit Crypto a Good Investment?
It's important to note here that our thoughts on Little Rabbit are simply opinions. Attempting to predict the future is, of course, quite impossible. So please do treat any expert analysis and advice you might see on the internet with caution. That said, we do see potential in this particular token, as we'll explain shortly.
Many crypto investors like to identify low-value altcoins and invest in them as you would penny stocks. Since their prices are so low, it's a low-cost way to invest. The goal is to find a digital asset which might later blow up. And if you're lucky enough to do so, the returns can be tremendous.
Little Rabbit, whose value has always been far less than a single cent, is certainly a cheap investment option. But what are the chances of seeing a return?
Benefits of LTRBT Little Rabbit
Our expert fintech analysts believe that LTRBT could take off in future, due to a number of key features:
Yield generation.

If nothing else, the passive income aspect of Little Rabbit is a huge selling point. We all love the idea of generating wealth while we sleep and yields with no action required are something which LTRBT offers its users.

Stability.

With low gas fees and controlled inflation, LTRBT looks set to grow sustainably, offering long-term stability. The high volatility of a coin like BTC puts a lot of people off investing, but that shouldn't be an issue for Little Rabbit traders. .

Smart chain

. Built on the BNB Smart Chain, Little Rabbit supports smart contracts, NFTs and a variety of decentralized apps. This proof-of-stake blockchain is bursting with potential and LTRBT can benefit from that.

Security features

. Decentralization ensures a completely transparent blockchain, but there is also an immutable ledger meaning Little Rabbit transactions cannot be altered. What's more, it's been through a thorough and independent auditing process.
Overall, Little Rabbit represents a low-risk investment. An extremely promising coin, it could be worth investing a small amount for a long period of time.
Little Rabbit Token: Is It Better Than Other Cryptocurrencies?
Our experienced team of payments analysts has a great deal of faith in the potential success of Little Rabbit. With the promise of passive income generation, low gas fees and a stable ecosystem, there is certainly a fantastic platform for growth.
Early adopters could reap serious rewards should the token gain mainstream acceptance in future. Which is why we recommend having some LTRBT in your portfolio.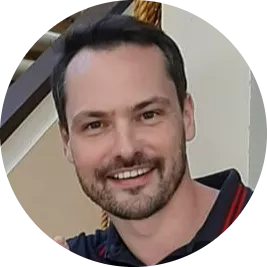 GAMBLING AUTHOR
Dominic Field
A gambling industry professional of 15+ years, Dominic has launched retail and online gambling sites for industry giants around the world. His interest in gambling…
More info on Dominic Field