What Is NodaPay: The Latest Casino Payment Method
It's no secret that the rise of online payment methods helped consumers go cashless in their everyday lives, safely purchase their favourite items online and gamble online worry-free.
As the online gambling market expands, new payment methods arise almost monthly, and NodaPay is one of the new online casino payment methods that's got everyone turning heads
NodaPay: New Online Payment Method
NodaPay is a newcomer to the online payment and online gambling industry; it is an Open Banking payments platform that helps businesses avoid costly banking intermediaries.
Businesses in the UK can access the platform immediately, and EU members can access it in beta form within the EU. The rapidly expanding fintech startup expects to bring in $800,000 in revenue this year and expand to Singapore and North America early in 2019. Social Discovery Ventures (SDVentures) is a global holding company and investment fund that backs tech firms that create social discovery platforms like NodaPay.
NodaPay Explained
The goal of creating NodaPay was to enable companies to retain more of their earnings. By eliminating the need for middlemen, NodaPay allows businesses to save as much as two percent on each payment transaction made through the bank.
If you use NodaPay, you'll never have to worry about chargeback fees. There is a whopping 98% rate of successful payments. Acceptance of credit cards is typically around 70%, while that of digital wallets is closer to 80%. NodaPay can be set up and run in a business in a matter of hours rather than days or weeks.
Online Gambling & NodaPay
Thanks to its lightning-fast transactions, high payment success rate, low commission fees, and open-banking-based financial apps for end-users, NodaPay is quickly becoming the payment method of choice for online gamblers.
We shouldn't be surprised if more casinos adopt NodaPay in the near future, even though only a small percentage have implemented it so far.
No transaction fees are charged when using NodaPay at any reputable online casino. Rarely, depending on the bank and the casino, a small fee may be assessed, but this fee is typically much lower than using other deposit or withdrawal solutions.
NodaPay: A Success Story from the Get-Go
In May of this year, NodaPay left private beta in the UK and went live thanks to the enthusiastic response from the company's first business customers. Businesses praised NodaPay not only for its user-friendliness and speedy onboarding but also for its wide range of supported online payment methods, which include both traditional methods of payment (such as Visa and PayPal) and more innovative ones (such as credit cards, digital wallets, cryptocurrency, and more).
Other platform features include:
A sleek user interface and powerful 256-bit encryption for added peace of mind.
A user dashboard with built-in analytics that helps businesses with their accounting tasks and money management.
APIs for integration with other payment platforms.
A self-service hub for easy merchant registration and onboarding.
Innovative Payment Methods
With NodaPay, businesses can check a customer's bank account and see who is paying for an item before it is shipped. Further, the system will support invoicing and payment through shortened URLs and QR codes. In addition to creating novel methods of identifying customers across multiple platforms, NodaPay is working on smart contracts linked to banking data.
Final Thoughts
Although there are still only a few NodaPay Casinos available at the moment, the list is growing fast. We hope this will not be an issue soon as online gamblers everywhere are waiting in line for their chance with NodaPay and their favourite online casino!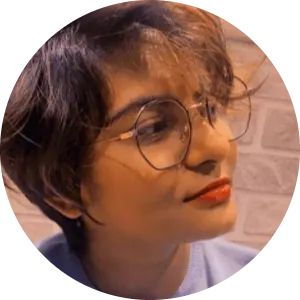 PAYGAMBLE AUTHOR
Trisita Aich
Trisita Aich is a dynamic and passionate iGaming writer who has been making waves in the online gambling industry with her captivating words. With a…
More info on Trisita Aich