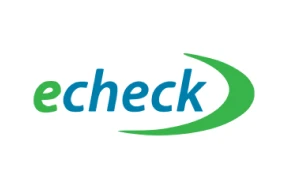 Best eCheck Casinos 2023
Gambling with a credit card seems to be the go-to option of most gamblers; however, the seasoned ones know that opting for different payment systems from time to time (like eChecks) does have a certain flair to it.
While standard checks aren't that popular anymore, Checks – a digital version of paper checks – are gradually becoming common practice. They are issued by the player's bank and cleared using the ACH network.
eCheck casinos will deposit the funds into your gaming account as soon as they clear, usually within a day. There are currently over 100 eCheck casinos available to players.
Best eCheck Betting Sites 🎲
Featured Casinos Accepting eCheck
With many online casinos to choose from, we have ranked some of the best online casinos that accept eCheck according to their best features. Find the list below:
| | |
| --- | --- |
| 🎰 Best for Online Slots | Spinaway Casino |
| 🎲 Best for Casino Games | Casino Days |
| 💎 Best for Live Casino | Casino Friday |
| ⚽ Best for Sportsbook | 22Bet Casino |
| ⚡ Best for Payout Speed | Spin Casino |
| 📋 Best for Security | 888 Casino |
| 🚀 Best for Our Team | Betway Casino |
What is an eCheck Casino?
An eCheck casino is a casino that accepts eChecks. These are more common than you might think. Check the cashier's window of any online gambling site you visit to see if this is an available option.
Your funds won't be available immediately, but most online eCheck casinos can clear funds for you within a day after your bank issues the eCheck. Players who like to keep a running balance in their gaming accounts use eChecks for budgeting their gambling.
The waiting period for clearance ensures that you can't continue to spend money you don't have like you can with a credit card. It's a popular system. Already among the popular payment methods, eCheck casinos often see cyclical weekly or monthly deposits from their regular players.
Using an eCheck provides an additional level of security that you would not get with a standard paper check or even a credit card. The bank and account information are encrypted, and the funds' verification is done electronically, with no intermediary.
This also lowers processing fees—gamblers who don't want to or can't use credit cards online often choose this payment method.
Pros and Cons of eCheck Casinos
There are benefits and drawbacks to using eChecks for casino gambling. They're widely accepted in the US, but they may not be an option in some overseas casinos with big-money action. You also must wait for an eCheck to clear, which is a problem if you want to boost your funds during an online session.
Here are some other advantages and disadvantages:
The advanced encryption and electronic verification of eChecks make them one of the safer payment options

They'll take at least a day to clear, so gamblers can put some thought into how much they want to spend

The money comes directly out of your bank account, so there's no bill to pay later

There's very little risk to a casino when they accept an eCheck for payment
This is the biggest drawback for players who want to get started right away

Depending on where your bank is located, some casinos may not accept your eCheck
How to Make a Casino Deposit With eCheck
As payment methods, eChecks are a safe and secure way to make casino deposits. They don't cost you the same fees as other low deposit casino payment methods, making eChecks a more cost-effective way to deposit money into your casino account.
They're a great option if you don't mind waiting for your money to clear. Here's how to go about making an eCheck deposit into your casino account:
Confirm that the casino accepts eChecks.
Find the cashier's window.
Select "eCheck" as a payment method.
Fill out the form you're provided with your bank routing and bank account number.
Submit the form. Wait for approval.
Your funds will appear in your casino account in 1-3 days.
eChecks are primarily a payment for online gambling, but certain traditional casinos and resorts may accept them as a form of payment. Ask about this if you plan a trip to Las Vegas or Atlantic City. You may be able to deposit funds into a gambling account before you get there.
Keep in mind that there's a one-to-three-day waiting period for those funds to be available.
eCheck Casinos Deposit Fee
Fees for eCheck casino deposits are minimal and come from your bank, not the casino. Check with your bank to get exact numbers on them. Most financial institutions charge a flat fee per eCheck instead of the monthly fees and interest you'll pay if you use your credit card.
The casino does not charge a fee, and the electronic processing is free to the player.
How to Make a Casino Withdrawal With eCheck
Asking for an eCheck when making a fast casino withdrawal ensures that the player has a record of their winnings and provides a secure way to transfer those funds into their bank account. The ACH network processes thousands of transactions daily, so they have some limits.
You can request an eCheck for amounts up to €25,000. Here's how to make casino withdrawals:
Go back to the cashier's window.
Select "eCheck" as your withdrawal option.
Submit your bank routing and account numbers.
Request your withdrawal amount.
Wait for confirmation.
Funds will be in your bank account in 1-3 days.
ACH technology has recently improved, and most eChecks can be cleared within twenty-four hours. Some are processed the same day but don't count on that.
Always assume it will take three days because you'll be pleasantly surprised when the money arrives early. If it takes longer, contact your bank to find out why. The casino may have a holding period.
eCheck Payout Fees
There may be fees from the casino to cover the processing charges of an eCheck, but those are minimal. Banks don't charge the account holder for eCheck deposits because there's no charge on their end to receive them.
All the expenses are on the side of the sender, not the receiver, so expect to pay the transaction fees on the withdrawal end at a casino, not on deposit.
eCheck Online Casinos Withdrawal Time
As we've mentioned several times, there is a clearance period of one to three days whenever you use an eCheck for payment. That goes for when you make a deposit and when you make a withdrawal. This is not an "instant payout" online casino payment method.
If you need the money immediately, check the cashier's window for other withdrawal options.
How to Setup an eCheck Account
This is the best part. If the casino accepts eChecks, you don't need to set up a new account. The cashier's window will have a form available where you can input the bank account and routing number for your standard checking account.
eCheck casinos use that form to request funds from your bank. You don't need to do anything but wait for the money to show up.
Why Choose eCheck Online Casinos?
eCheck online casinos are for players who are not in a rush to deposit or withdraw funds. Knowing there's a waiting period on deposit payments means you'll be playing only with the available money that day. An eCheck option is great for people who don't want to use credit cards. These are all excellent reasons to choose an eCheck online casino.
eCheck Casinos Questions
We've attempted to comprehensively explain an eCheck online casino and how to play at one. To expand on that, we've also included a list of questions and answers most commonly asked about this type of gambling.
Yes, many online casinos accept eCheck for deposits and offer them as a withdrawal option. Some traditional, brick-and-mortar casinos also accept eChecks.
Yes, several online casinos accept eChecks. The top US eCheck online casinos, based on user experience and bonus programs, are Wild casino, BetOnline, and BetUS.
If you don't mind waiting for your money to be available, you should use an eCheck at online casinos, if they accept them. eChecks are secure and funds come out of and go back into your bank account, so there's no balance to pay off later.
Yes. If a casino accepts an eCheck for a deposit, they will let you play slots with that money when it clears. At that point, it's the same as cash in your gambling account.
eCheck is not an entity. It's a payment method. The block would come from the issuing bank, which can block gambling sites if they choose.
No, you cannot use this payment method at every online casino. There are still some online casinos that do not accept eChecks.
There are several online casinos using eCheck. We've published a list of them at the top of this article.
The top-rated online eCheck casino is Slots.LV. They have a selection of over four hundred games and a first deposit bonus.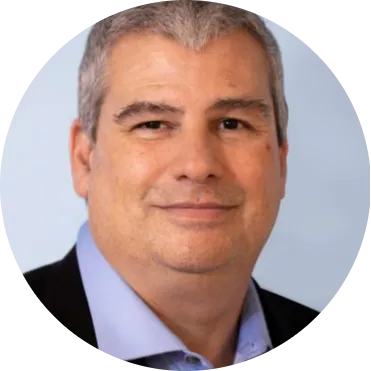 FINANCIAL AUTHOR
Kevin Flynn
Kevin Flynn is a lean start-up business consultant, PowerMBA, and Senior Financial Markets Editor at Investors Prism. He lives in Leominster, Massachusetts, with his wife…
More info on Kevin Flynn